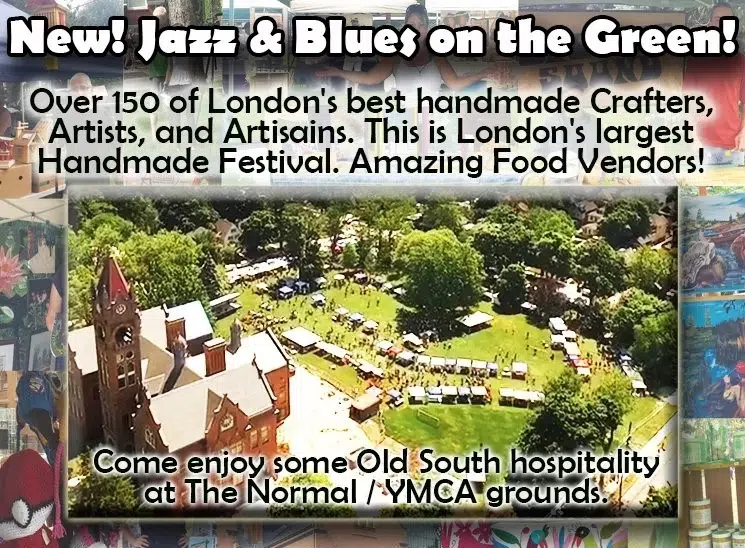 As the summer season fades away, there are still more things left to do in our beautiful Forest City.
The London's Local Handmade Festival will be hosting over 150 handmade crafters and artisans this year. Gary Brown is the founder of Gathering on the Green and as well one of the directors of the handmade festival and he believe that spending local is essential for local growth.
"When we spend money in international franchises, a lot of the money is going off to a fund board of directors, but when you support an actual local business where is hand made, here in London, all the money stays local.  When you spend local you help the city with a lot of economic issues," says Brown.
This year's new addition will be the Jazz and Blues local musicians with performances from Old South Jazz Quartet feat. Catherine McInnes to Old Chicago Blues Band Reunion feat. Doug Varty.
"Jazz and Blues were interested on expanding to have an stage at the green this year and we all think this is a fantastic idea," says Brown.
Some of the items to be on display are:
Paper goods
Jewellery
Photography
Indigenous arts
Oil painting
Rustic wood decor
Candles
Metal ornaments
"All proceeds go to the Old South Community Association and are used on all of the breakfasts programs, all the churches in old south, we donate to Christmas in the village, Halloween in the village, many schools equipment programs, all the money gets pour back into the community itself, which is one of the nicest thing about the event," adds Gary Brown.
Over a 100 thousand dollars has been raised through the years. About 10,000 people are expected to attend the free event on August 19th from 11 am to 6 pm.
If the worry is parking, Gathering on the Green will be offering to keep an eye on Londoners bikes while they shop and walk around.