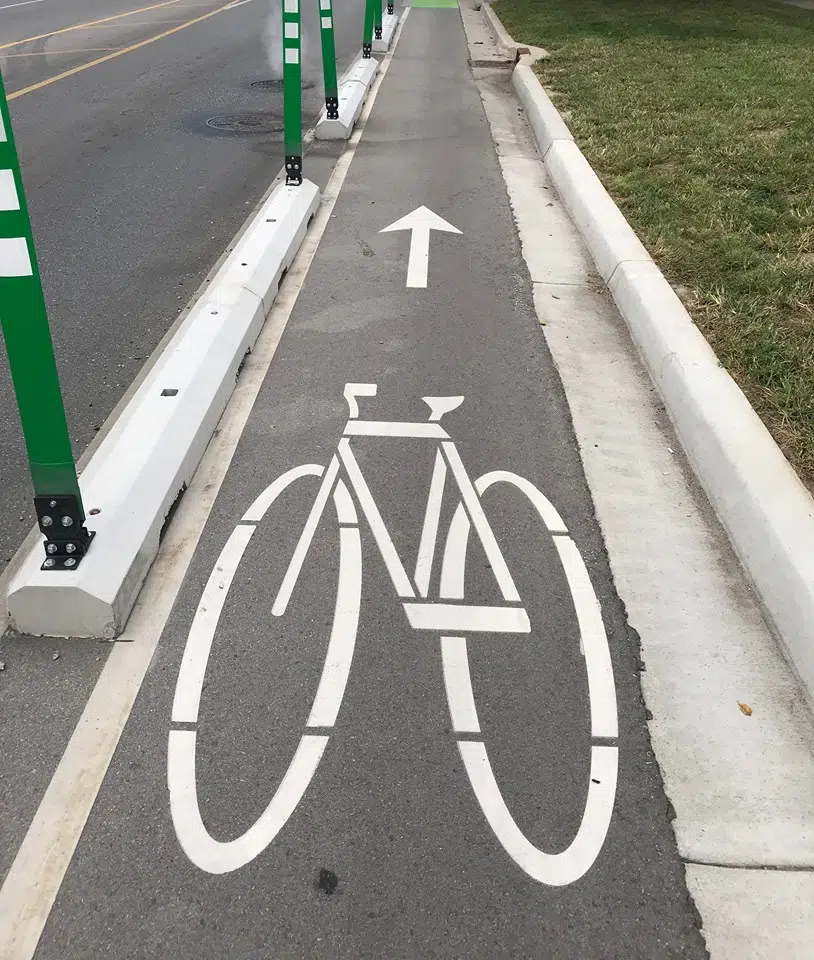 After months of debate at city hall earlier this Summer, dedicated bike lanes are now being constructed on streets across the city.  One recently added was the Colborne street cycle track.  It is a north to south bike lane that lets cyclists who live north of the downtown core, easily get downtown.  The bike lanes offer a safe way to get around the downtown core by separating cyclists from busy traffic filled streets.
"The lanes provide a physical barrier with the barricades and the bollards from vehicles going along the travel lanes," says City of London transportation co-ordinator, Allison miller.
Although bicyclists may feel safe having their own lane with barricades and such, Miller says cyclists need to have their eyes open and still be taking extra precautions.
"At intersections ensuring that the driver who might be turning right that's next to you at an intersection, make sure that you make eye contact with them and that they know that you are going straight through the intersection."
With the new bike lanes popping up around the city, cyclists are wondering where the next lanes may be.  Miller gives insight on where the next bike lanes in the city may be constructed.
"The next step is to look at an east-west corridor through the downtown.  Which street we choose is yet to be determined and depends a lot on bus rapid transit and where that is going."
cyclists can vote online at the city's website to have a say in where they would like the next bike lanes to go.