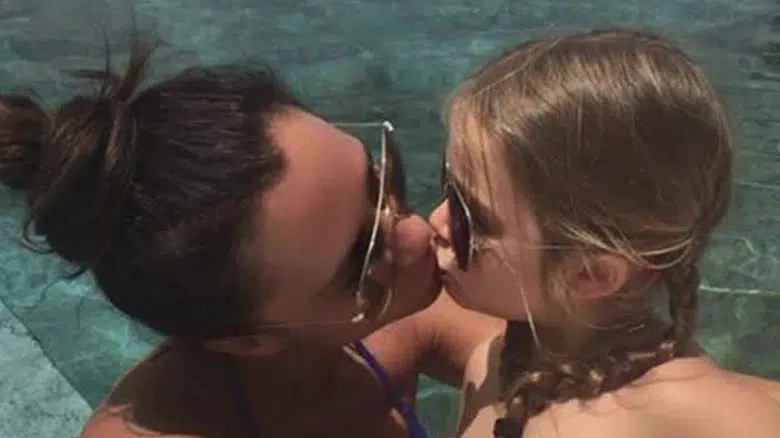 Children are cute by nature, and it's really hard to get distant or not hug them all the time, but is there a limit to expressions of affection between parents and children?
Recently, a famous couple kissed their kid on the lips and the discussion comes up stronger than ever. David Beckham and Victoria Beckham are defending that the picture posted and the act of kissing their daughter on the lips are just a way to express affection between them.
Half of their followers went against the attitude and The X talked to a psychologist about the case. She explains about how harmful this behavior could be for children.  The Clinical Counsellor on private practice, Lourdes Assis says that the attitude can be confusing.

"I wouldn't recommend it, maybe because for the baby, the first satisfaction is the mouth".
She also said that we can see babies looking for touching chin or nose's mom or dads, searching for some pleasure or satisfaction.
"Kissing lips may trigger future confusion in the child's head".
Hygiene and the action doing by other members of the family are also some of the preoccupations discussed by Assis.
"Adults carry a lot of bacteria and the young child doesn't have yet. Other point is that, sometimes, not just the mom started to kiss the child on the lips, but the rest of the family too, which could be confusing and unhealthy".  
Another problem pointed out by professionals is the fact that the child starts reproducing this behavior with other people. Since he or she understand that this is a confirmation of the feeling that the parents have for him, and maybe they can start to give kisses to his or her friends and not be surprised when unknown people request the same.
"They usually repeat the same attitude they saw at home. We are the mirrors of our children", said Assis.