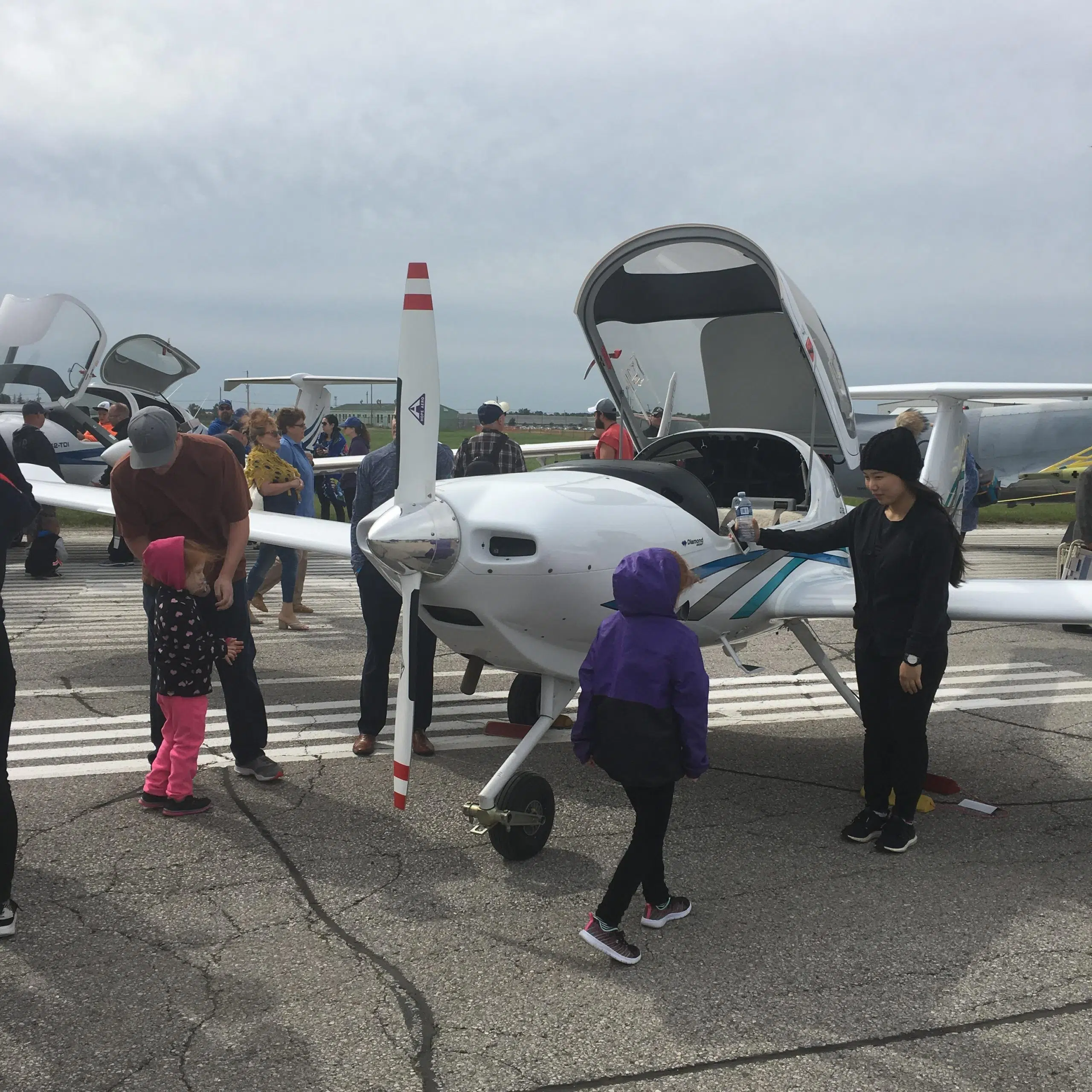 The London Airshow took flight on Friday and touched down on Sunday night. The three day event showcased a variety of air crafts for Londoners to enjoy. The event saw a large amount of families eager to take pictures of their favourite performances. Children 12 and under got the chance to experience the fun for free, while adults payed a fee of $30. The free admission for children was a huge draw for families with many young children. A mother of two expressed her thoughts on the free admission by saying,
"If it wasn't free for children, we probably wouldn't be able to afford to come and our two girls, who are 6 and 4 are pretty excited today."
The Airshow is also an opportunity for children to explore their future career aspirations. The event allows children to talk to pilots as well as men and women in the Canadian military and ask them questions about their jobs. A grandfather expressed that he was excited to see the event with his grandson because,
"He's talking about being in the military someday, and he's only six years old, and he's been to Trenton and he really wanted to come to the airshow, he was screaming on the bus all the way in." 
It's not only young boys who are excited about their future careers, young girls are also excited about watching their favourite female pilots. A mother of two explained why she was excited to watch the "Snowbirds" demonstration.
"The girls are really excited about the female pilot in The Snowbirds. We went to the St. Thomas airshow and saw the Snowbirds and that got Lainey here very interested in planes."
The London Airshow is a non-profit organisation that works in collaboration with Fanshawe's Norton School of Aviation Technology, which offers a variety of hands on programs for students that are interested in aviation.
Additionally, the airshow raises funds for charities such as the Children's Hospital Foundation and Katie's Bears. More information can be found on Airshowlondon.com.