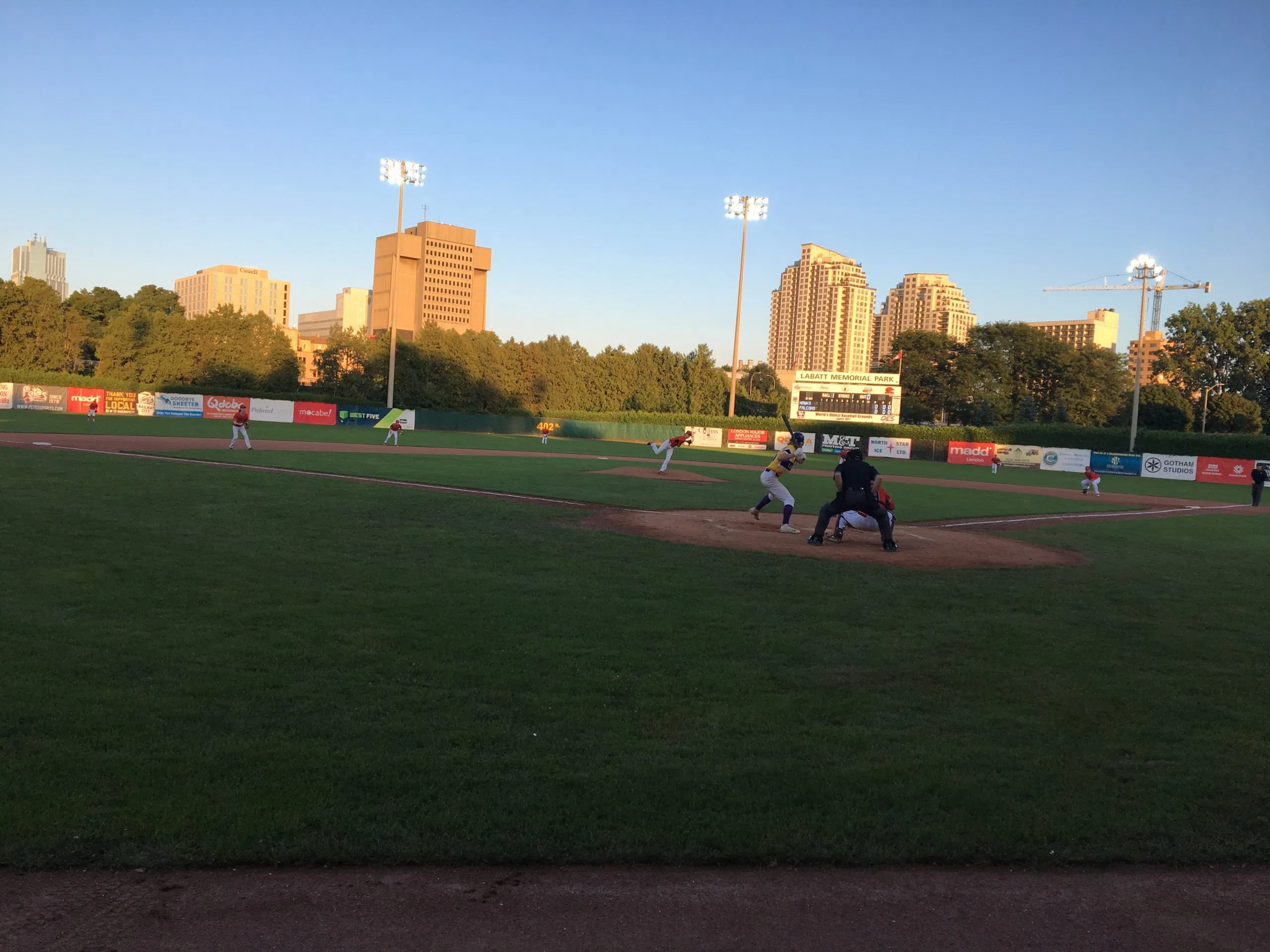 Last Night the Fanshawe Falcon's pulled off a huge upset in exhibition action as they took on the Laurier Golden Hawks. What a crazy game. The Laurier Bats got to starting Pitcher Brendan Robertson early as the Golden Hawks put up six runs in the second inning making it 6-2 after 2. With Fanshawe having a rough start to the season having a 1-3 record, they were not going to go down easy. In the Bottom of the 5th being down 7-2 with a runner on first Matt Bowden stepped up to the plate and blasted an RBI double! Then the Flood gates opened as the Falcon's began to mount a comeback. Heading into the 6th inning the Falcon's were now back within one with the score now being 7-6. The 6th inning was quiet as it was a quick three up three down for both sides but, in the Top of the 7th Laurier plated 4 runs and had a commanding lead with a the score now 11-6. Fanshawe had no answer in the bottom half  but, they had an answer in the Bottom of the 8th now with runners in scoring position Rookie third baseman Ty Armstrong came in clutch drilling a two run single to the right field gap. He eventually came in to score and right in front of him Carter Burnside came into score thanks to Brendan Robertson and his 2 RBI double. Heading into the 9th The Falcon's looked to close out the game and they did with two outs and a runner on first for Laurier Fanshawe caught a break as the batter hit a comebacker to the pitcher who later stepped on first base to end the game 15-13.
Last nights win was definitely a character win for the Falcon's and was a huge boost of confidence. Prior to the game Center fielder/Pitcher and 3 year Veteran Tyler Wood spoke on how big of a win it would be for the team knowing they have a tough road trip coming up. He later added " it definitely wasn't the start we were looking for but I know how good we can be, and I know that once we can find a good rhythm we can be a dangerous team". He also touched on how tough it can be having a mixture of veterans and rookies on the ball club "it's definitely tough because we are still trying to get to know each other but once everything jells and comes together we will be fine and we should be able to win more".
The Next time the Falcon's will be at home will be September 29th and, hopefully they come back with a few more wins and hopefully they have built Chemistry so they can take a shot at the OCAA (Ontario College Athletic Association) Championship.