Carly Thomas is a singer and songwriter who has captivated people around the world for her authentic, honest, heartfelt lyrics. She has come back to her roots in London after spending almost a decade on the west coast performing.  
"We always come back here because of family ties. I spent a good amount of years out in Vancouver playing. Then I came back to London and I just starting working with some artists here, now there is a lot of going on in London, which is great, so I feel really welcomed," says Thomas.
She was born in Thailand and spent her early years in Argentina, France and parts of North America traveling with her parents, which both are from London, Ontario, due to their job.
"There is a lot of change, letting go, and movement in a lot of my songs. I think is the way I grew up and sort of part of who I am. A lot of love songs, a lot of If I songs," tells Thomas.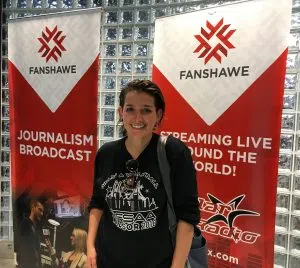 Thomas' music genres go from modern folk, and rock to country. She believes music has the power of connection and that is one of her purposes when writing. She also believes that authenticity and honesty is what people love from artists and having someone to represent them up on stage has a powerful meaning for them.
"Being an artist, I think is being vulnerable and that was a road that it took me a lot to be comfortable with and still sometimes I feel uncomfortable when I sing the more personal songs, narrates Thomas, "I struggled with a lot of depression, so I thought telling that story and being able to be open about it can positively change other people's experiences."
Some of Thomas artistic accomplishments was being nominated for the Jack Richardson Music Award in the contemporary singer/songwriter category in 2014.
"I wrote lyrics to a song based on what I saw in a documentary put for two women. It was about dealing with parents that have lost children to suicide," says Thomas, "I wrote a song called 'I Remember You' and If you go and download it, all proceeds go to the Canadian Mental Health Association and suicide prevention."
Thomas told XFM News in an exclusive interview that she is working on more tunes and that Londoners have the chance to listen to some of the tomorrow night when she performs at Fitzrays Restaurant & Lounge at 9:30 pm.
"My favourite performances are always the smaller shows. Someone approaches you and says: you know what? that song that you sang really reminded me of this and thank you," says singer and songwriter, "when you hear like a thank you coming from someone listening to what you are doing, its super validating."