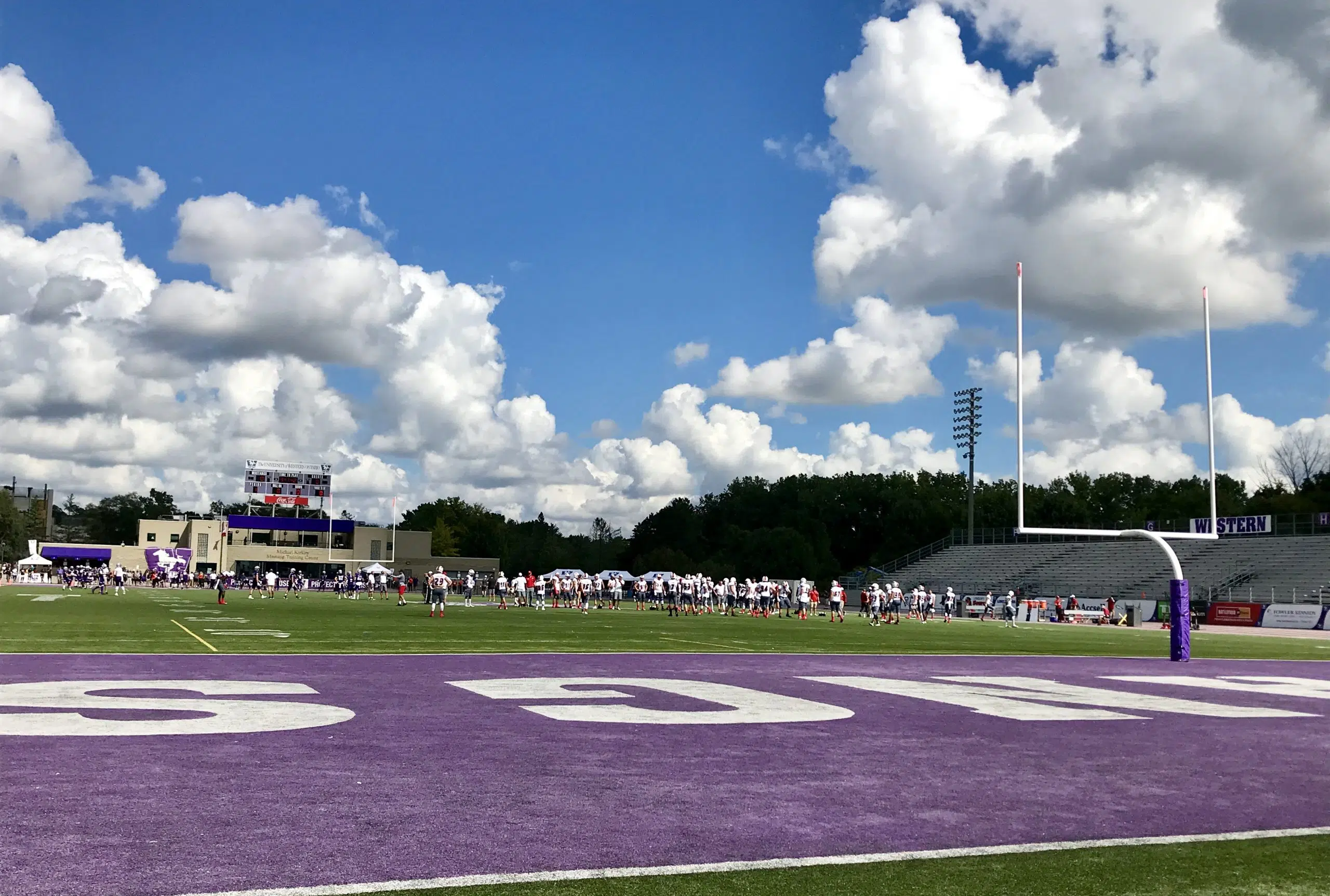 The Western Mustangs rank alone as the top OUA Football team in the standings. Saturday's Football game at TD Stadium ended in Western outranking the Laurier Golden Hawks due to a big win from Western, and a disappointing loss for Laurier. Starting quarterback Chris Merchant lead the Mustangs to massacre the York Lions 76-3. Coming into the match Western was tied with Laurier for first in OUA standings but has now pushed the Golden Hawks into second with their big win, while Laurier took their first loss of the season at the same time to the Waterloo Warriors who beat them 34-32.
The Mustangs started the game strong already scoring two touchdowns in the first 6 minutes, bringing the score up 14-0. Unfortunately for the York Lions their star quarterback, Brett Hunchak, was injured at the start of the second quarter and the Mustangs finished the first half of game play 46-3.
Going into the game against the Lions, "you've got to change every week and adapt to the team you are playing against" said Western Coach Greg Marshall. Marshall strongly believes that remaining clear in their identity helps them last as the top team in the league.
"The one thing is that we don't want to change our identity or what we do. What we need to do is just get better at that," Marshall said. "I think that's been one of the reasons for our success. We don't change every week, we just try to do what we do better."
This win for the Mustangs leave them 3-0 for the season, the only team in the league that remains undefeated. When asked about any concerns regarding the early bye week in the season, that took place right before last weeks McMaster game, "if we play well then we'll get one of the playoff byes. We'll be okay" Marshall stated, unconcerned.
The Mustangs will now hit the road for the next two games as they are off to Waterloo to face the Warriors before going to Kingston to face the Queen Gaels. After the Warriors big victory against the Golden Hawks, the Mustangs need a win next Saturday in Waterloo to secure their singularity in first ranking.
The Mustangs next home game is October 4th against Windsor.