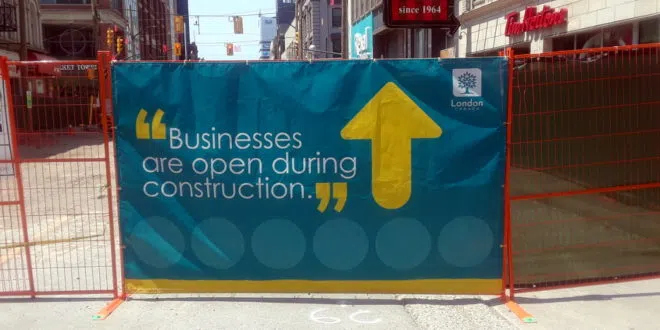 The London Knights are taking on the Windsor Spitfires tomorrow and this could cause traffic delays.
With the Downtown Core currently under construction and tomorrow's game sold out you might want to consider heading over to the rink earlier than usual. London Knights TV colour commentator Rick Doyle says with construction and the hype surrounding the Knights home opener can see a very packed and busy downtown.
"These home openers are always jam packed not only at the Gardens but also at the bars and restaurants."
Doyle also suggested that people might want to consider using the transit as a form of transportation since parking will not be convenient. Not only will parking be tough but walking can also have a slower pace considering most sidewalks near the construction sites are blocked off and are one sided. If you're heading to the Opener tomorrow plan ahead and have patience.