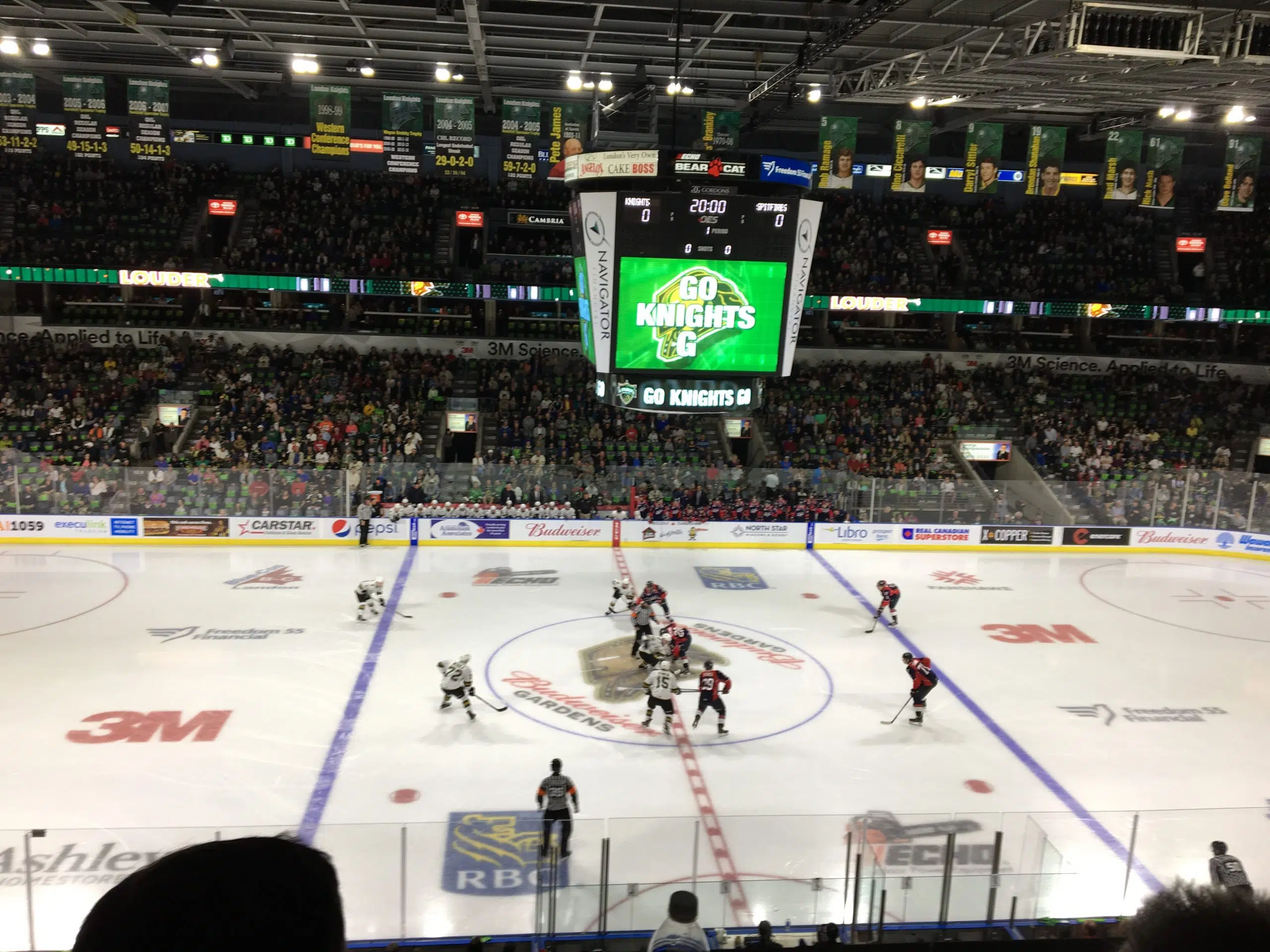 The London Knights are already off to a better start than last season. The Knights lost their home opener last year to the Windsor Spitfires but, this time it  was a different story. Even though the Spitfires opened the scoring early, the Knights would be able to answer right back. Knights Forward Connor McMichael was able to put one in just 30 seconds later and it would shift the momentum back to the knights. it was an aggressive game from the start as both teams wanted to establish dominance but, being to aggressive can be costly. The Spitfires were awarded a penalty shot with the game all tied up and under 10 minutes remaining in the 1st period. Knights goaltender Jordan Kooy stood his ground and shut the door to keep tied up 1-1 after 1.
It was a slow start to the 2nd period but, about 6 minutes in the Spitfires would score on a strange shot from the blue line that fooled Kooy. That would be the last time the Spitfires would come close to scoring. After 2 periods of play it was all tied up 2-2 after 2 thanks to another goal by Connor McMichael.
In the 3rd period it was all London. Right off the puck drop 30 seconds later Knights new comer Matvey Guskov tipped in a shot from the blue line to put the Knights on top and they never looked back. Billy Moskal would go on to score to make it 4-2 and then with a minute remaining Cole Tymkin added the empty netter. The London Knights are 1-0 and have defeated the Windsor Spitfires while doing it on home opening night.
After the game Connor McMichael talked about what was working for him out there.
"Well I was a great start to the season and I felt pretty good out there but it was my first time playing with Guskov and Dunkley but, we definitely had something going and were going to look to build on that chemistry throughout the year but, it was a great first night."
London Knights goaltender Jordan Kooy played a big part in that win and he was prepared for that start at home.
"we knew as a team they would come out strong so, we just had to work harder than they did, it payed off and it was nice to come up with the win on home ice."
Although he allowed 2 goals early in the first 2 periods he was not worried about it.
"I knew I had to put it behind me, I did and it worked out for every one in the end and it was a good home win."
The London Knights now have the week off and are back at it at home next Friday as they take on the Soo-GreyHounds.