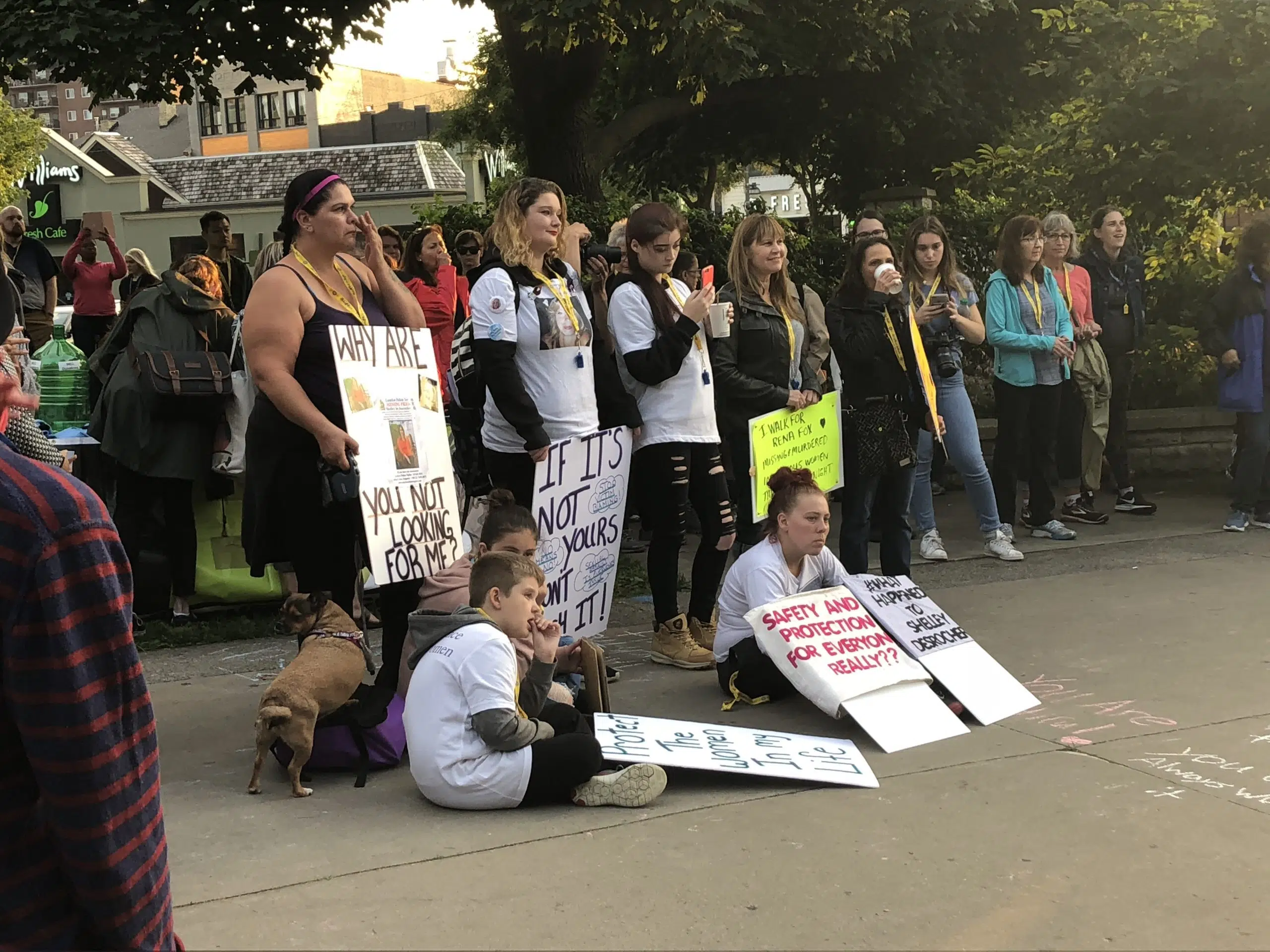 On Thursday the annual Take Back the Night rally celebrated its 40th anniversary. Take back the Night is an internationally held march that is intended to protest against sexual and gender based violence. This rally came at a great time seeing that US President, Donald Trump, just made a statement questioning the validity of a woman's sexual assault allegations.
One of the rally's coordinators in London Ont., Jaclyn Siegel explains why this march is so important.
"It's an opportunity for women to get together and engage in a movement in which they are seen, heard and feel protected. This year in particular it is even more important given everything in the news right now [Trump]," said Siegel.
Not only is this march supposed to raise awareness about sexual violence, it is also meant to empower women who have survived it and experienced it first hand.
"How can this march not be empowering for women! I think when we think about what it means to be empowered as a woman, it means to be able to live freely and inhabit the space in which you exist in without fear. To be able to walk through the streets proudly and take up as much space as you want – that is empowerment, " Siegel commented.
Women in London come out to this march to show that they will not be silenced. Attendee Tanya McRae marches because she is a survivor of sexual violence.
"Im marching today because I am a survivor of rape and I am also marching for all the other women who went through this. I am marching for the youth that I work with that need a voice," said McRae.
Often survivors of sexual violence are wrongly blamed for the wrong doings of their assailant. They are often asked questions like, 'what were you wearing when it happened?'. McRae makes it clear that the victims are not at fault. She wore a shirt to the march stating: 'No one asks me what my rapist was wearing'.
"At the end of the day we can name lists of things that women can do to protect themselves from sexual violence. But the burden of protection should not fall on women. There are steps that men can take to not rape women, to not sexually assault women, to not harass women. We can engage in every protective behaviour, but at the end of the day we can be raped in our sleep," said Siegel.
According to Anova, a non-profit organization in London, 1 in 4 women experience some form of sexual violence in their lifetime. In 2017, there were 344 reported sexual assault cases in London Ont. alone.
Marches like these allow women to not be silent, but instead – take back the night.
WATCH: Take Back the Night in Victoria Park