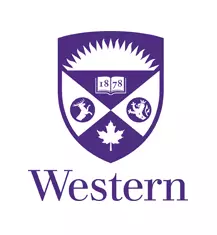 Professors at Western University continue their voting to decide whether a faculty strike will commence. Last week, University of Western Ontario Faculty Association (UWOFA) announced that a strike vote would be held for members of the Faculty Bargaining Unit. This announcement has gone mostly unknown by students who remain unaware of the details regarding this very important move.
Western student Shannon Hicks is graduating this year, "last Tuesday my friend sent me an article regarding the strike in a group chat message" Hicks says. She has remained unaware of any updates but is worried about the consequences a strike would have on her, "I wouldn't be able to go to class and I may have to take a larger course load next semester. Unsettling. It's unsettling to not know, because a strike could potentially stop me from beginning a career."
Western Faculty have been asked to vote "yes" or "no" to whether they believe talks should commence and, if necessary, whether a strike is something staff approves of. The UWOFA seems to be pushing for a "yes" vote as depicted through shared and retweeted messages on their Twitter page:
Read our strike vote FAQ and be sure to vote YES in the strike vote to support your negotiating team https://t.co/OTGgRVmisE #westernu #cdnpse

— UWOFA (@UWOFA) September 20, 2018
So @WesternU wanted to give the president a 23% raise, while not budging on a 1.25% raise to faculty (the people who actually teach around here) or offering any solutions to contract faculty job insecurity. Remember that at tomorrow's @UWOFA strike vote! https://t.co/OyzGo8HbM0

— Doc Arnott's Genuine Digital Persona (@ArnottDoc) September 19, 2018
Strike Vote for @UWOFA members is on the 20th-21st and 24th-26th. Good luck, and keep up the fight! Solidarity!

— TA/PD Union@ Western (@PSAC610) September 20, 2018
"On the recommendation of the Negotiating Committee, UWOFA's Board of Directors has authorized a strike vote to be held from September 20-21 and from September 24-26, prior to the conciliation process. Your negotiating team is committed to reaching an equitable collective agreement that supports and defends the university's core mission of offering high quality teaching and research comprehensively, across the university," states the UWOFA's website.
The UWOFA plans to focus money talks on job security and pay raises for professors if negotiations resume. Voting began September 20 following an information meeting regarding the strikes motive and will continue on September 24-26 before a tallied consensus is announced.
It is stressed by the UWOFA that a "yes" voting decision by faculty does not mean a strike will automatically take effect, rather that Western faculty agree on continuing negotiations instead of accepting the current deal.
For more updates and information regarding the UWOFA vote visit their website