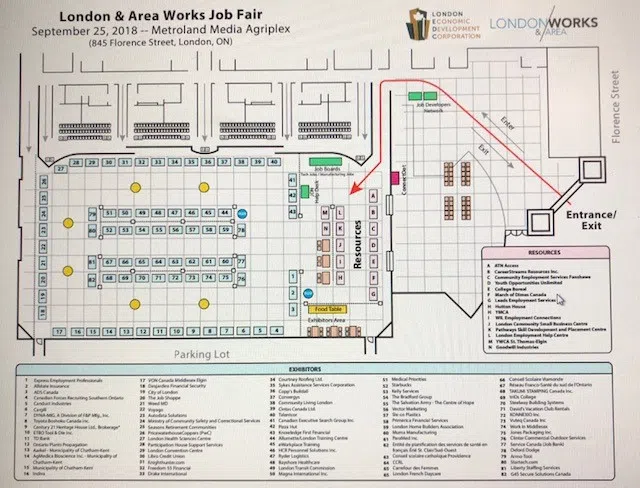 Employment Options hosts job fair to match clients with employers and direct them in the right direction. These fairs are very successful for employment and usually around 2,500 jobs are available at the London Metroland Media Agriplex.
There are a variety of businesses at the job fair however a majority of them are in the London region. There are some opportunities for outside the city as some companies have head offices placed elsewhere. The job fair is for anyone looking for employment and ranges from entry level jobs to high skilled qualifications. Employment Options has a network for people to get help with their resume. They will prepare all the people that come in to help them seek employment with one of the employers that is there.
London's unemployment rate is high compared to other large cities in the province. Programs like this are beginning to change the view on the city. Carole Alain from Employment Options spoke about her opinion.
"Job fairs are awesome, they do help candidates to feel more comfortable with the employers to see what is available out there, its not always obvious."
The job Fair will be held on Tuesday September 25 at 2 pm.