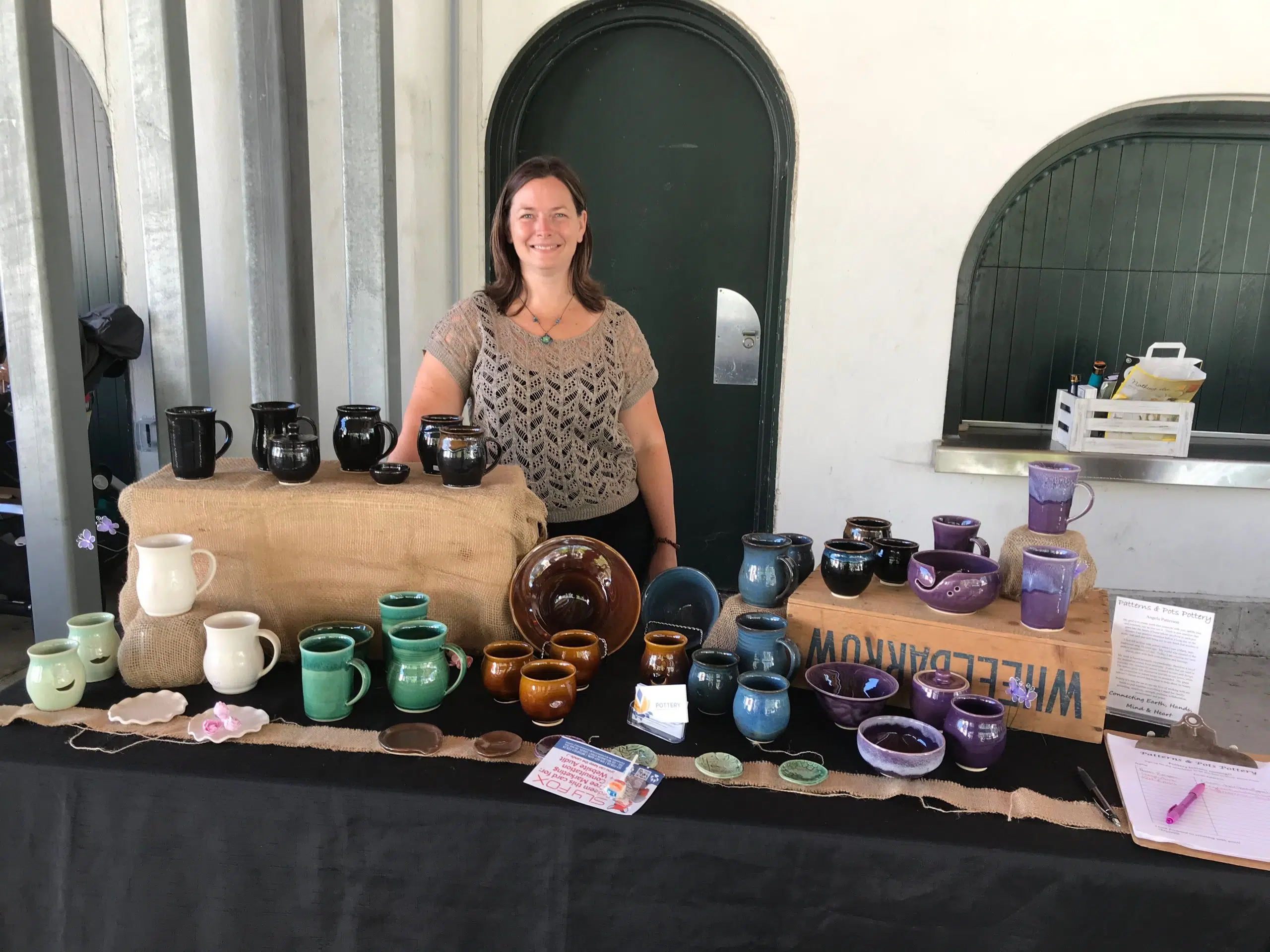 Sometimes it is hard to realize how little things can light up your day. St. Mary's entrepreneur Angela Patterson is a woman whose passion is crafting clay and turning them into practical everyday life pieces to use.
"You pick up a mug that has a saying on the bottom that says, for example, be true to yourself, or peace; on the spiritual side of things, it connects to your soul, so when you are having a bad day, or when drink your coffee in the morning, it sets that intention to your day," says Angela Patterson Owner of Patterns & Pots Pottery.
Patterson discovered 10 years ago that pottery was a creative way to express your soul. She believes inspirations can come from different places.
"I am connected a lot with sayings. Sometimes the ideas just come to me when I am working in the wheel and I am making a mug, my own heart I guess," she tells.
She adds that depending on the size and shape of item, the hardest, or the easiest it will be to make.
"It takes a lot of practice and a lot of work, but the work I create is pottery with intention. My business tag line is connecting earth, hands, hearts, and mind," she happily narrates, "it grounds people as they touch it and use it. I just love creating and it's a passion to work with my hands."
Patterson's biggest satisfaction when she teaches is seeing people's faces, the 'wow' reaction and pride of their own creations, and how accomplishing little things like these can mean so much in their life.
"Their look on their faces and the 'oh wow' I did this! and be so proud of themselves and learn something that it isn't actually that easy to do it," adds business owner.
She encourages entrepreneurship and that if someone has a dream, no matter how big, or small it is, they must go for it.
"When you start taking those steps forward, then it just comes and comes with ease. One more step forward is one more step closer to your dreams, so just do it!,"  says Angela Patterson Owner of Patterns & Pots Pottery.