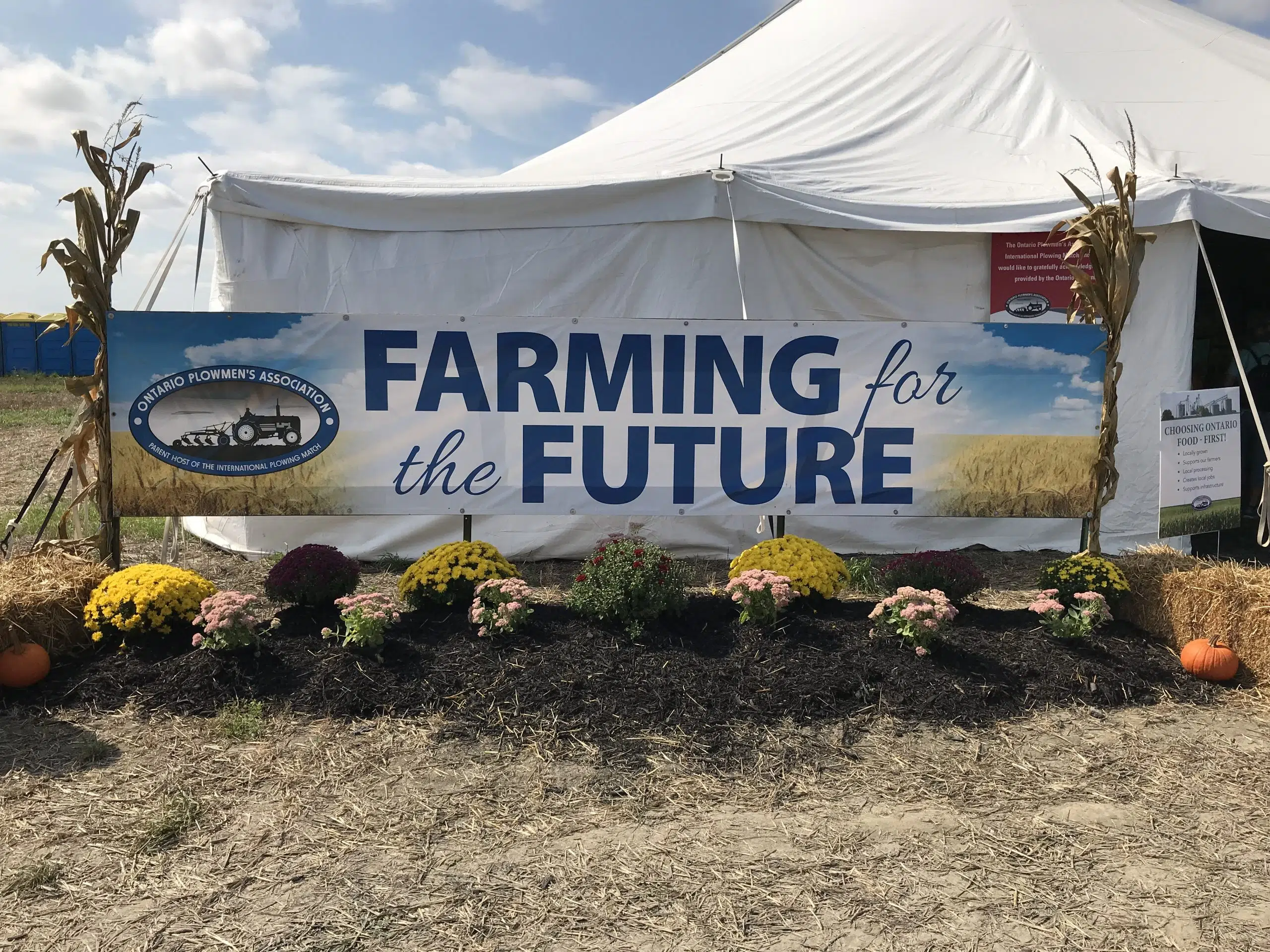 The celebration of the 101st International Plowing Match (IPM) began on Tuesday, September 18 in Pain Court, Ontario. The site this year spanned over 800 hundred acres and was dedicated towards: plowing space, tented city, RV parking, and public parking.
The Ontario Plowmen's Association (OPA) is attributed with running the International Plow Match every year and they estimate that over 800 volunteers have helped in making the event possible, in addition to over two years of planning for each annual IPM celebration.
The International Plow Match celebrates excellence in the agricultural field, as well as promotes farm education to urban people. There are three types of plowing that take place: antique tractor plowing, modern tractor plowing, and horse plowing.
The International Plowing Match was started in Toronto, Ontario in 1913 at Sunnybrook Farms, which is now home to the Sunnybrook Hospital. Chatham-Kent 2018 is recognized as the 101st International Plowing Match because no plowing matches took place during war time. In 2013 in Perth County, the IPM had a 100th anniversary celebration, but it wasn't until 2017 that the IPM celebrated their 100th International Plowing Match.
Since the inception of the International Plowing Match, the OPA added the tented city which is approximately 100 acres of vendors and educational booths.
The aim of the tented city is to draw urban people to the event to boost the local economy, and as well to educate them on farming practices and norms. The tented city also has attractions for farmers, making the attractions fairly diverse and enjoyable for all patrons.
President of the Ontario Plowmen's Association, David Murray, believes that every year the IPM helps to stimulate the local economy. "Past instances have shown that by moving the event to a new town every year, we manage to bring new connections, new business and new people to different parts of Ontario. It impacts the community on a large scale because it stimulates the growth of local restaurants, gas stations, hotels, and grocery stores."
Pam Zimmer, an IPM volunteer and local to Chatham-Kent, believes that the event coming to her hometown is doing great things. "People are making connections here, they are meeting new people… engaging. These connections are the first step in showing these visitors all of the wonderful things that Chatham-Kent has to offer."
The International Plowing Match may have started from the ground up, but alongside the rural expo and tireless dedication from volunteers, the success of the matches are likely to continue to be sky-high.