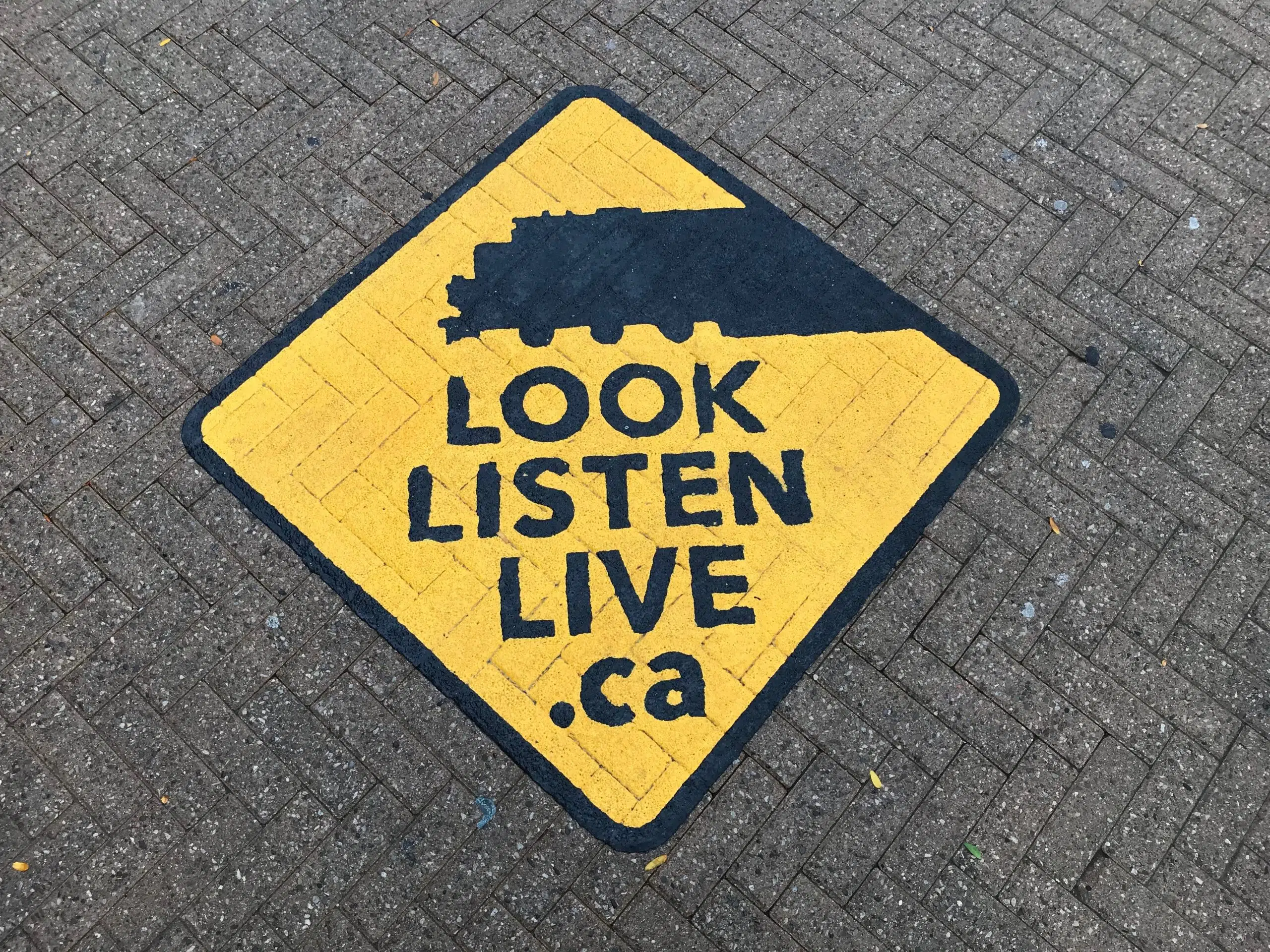 More than a 100 Canadians are killed, or seriously injured every year while trying to cross railways, or trespassing railway property. The city of London in partnership with Operation Lifesaver aim to raise awareness and prevent railway incidents through a new community rail safety program./ 
"The decals on the sidewalks are a good awareness piece. It is part of the solution," says Doug MacRae, Director of Roads & Transportation at the City of London./ 
Mayor Matt Brown, Doug MacRae, and National Director of Operation Lifesaver Sarah Mayes unveiled the first two decals of many to be placed all over the city. The purpose is to remind citizens that ignoring these warning signs can take their lives just in a blink of an eye.
"They are yellow and black. They have a silhouette of a train and the words Look, Listen, Live," says Mayes, "we are reminding pedestrians, cyclists, and drivers to slow down, pay attention, look in both directions, and listen for upcoming trains, so they can keep themselves safe around railway crossings."
These signs are just one of different solutions the city is trying to develop.
"We are making sure the sidewalks surfaces are smooth in the approaches to railways and that all the pavement marking and signage are just in place, and that the sidelines to the warning devices are visible," adds MacRae.
Today's launch of the rail safety program makes London the second municipality in Canada to participate in the initiative. Vancouver was the first city to launch it in May, 2018.