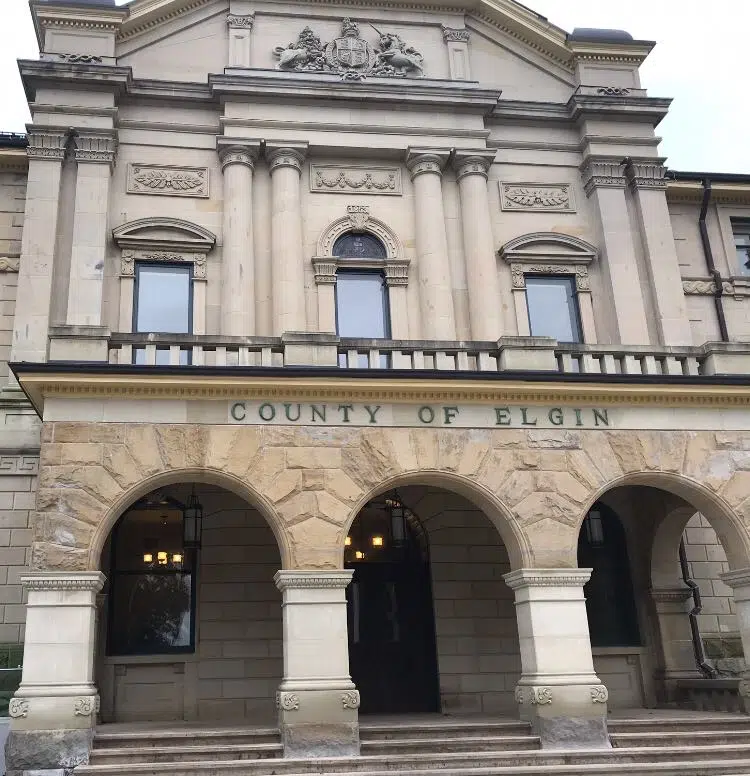 After hearing emotional impact statements from victims relatives of Elizabeth Wettlaufers crimes, public inquiry continued at the Elgin County Courthouse. Lawyers representing parties of long-term home care put forward recommendation to create safer environments in long-term homes across the province.
Jennifer McAlee, lawyer for long-term home care company "Revera," was the first of many to speak. She says things need to be done to homes. They cannot be in the state that they presently are. She shares on behalf of Revera, what she would like to see change the most in care homes.
"That the homes require practical, feasible, medication management systems that optimize drug therapy outcomes for residents."
She adds that appropriate and proper staffing in facilities could have prevented Wettlaufer from having the chance to commit the amount of crimes that she did. Without proper funding from the government, staffing cannot be increased to maximize the quality of patient care.
"Without adequate funding, we cannot have adequate staffing for patients ultimately leading to poor treatment."
Overall, Revera calls for greater communication between all staff that are in touch with prescriptions at any point before reaching the patient.
"Greater communication and collaboration between physicians, pharmacists, and nursing staff on the prescription of insulin."
The drug insulin was used by Wettlaufer to commit all eight of her murders and is therefore raising concern to crack down on the drug in the way it is handled and distributed in homes across Ontario for the future.
The second lawyer to speak was Darrel Kloeze on behalf of the Ministry of Health. He says the ministry has made progress in how they think about long-term care homes and in the realization that residents are in need of help and a safer environment.
"The ministry no longer calls long-term care homes 'facilities' or 'institutions.' They are homes where people live. They are also homes where people deserve to receive the quality healthcare that they need."
What the ministry recommended for changes in long-term care facilities is staff reporting. Kloeze said staff reporting needs to increase. The Ministry of Health needs to be more aware of the incidents that go on in homes whether it be large or small.
"I'd rather a home over report than under report," he said. "There's a need for better education on reporting to the ministry."
He adds that staff having a knowledgeable understanding of reporting can help to quicken the process of figuring out why an incident occurred in a home in the first place. Back when Wettlaufer committed her crimes, staff did not report incidents in a timely or proper manner letting her get away with her crimes for so long.
The third to speak was Susan E. Fraser, lawyer for the Ontario's Association of Residents Council (OARC). After the Wettlaufer crimes and all that has endured, they are ready to see the changes happen in long-term care homes for the safety of residents.
"We're not talking anymore about how to look for a murder, we're now talking about how to keep a murder out of homes," said Fraser.
Recommendations put forward by the OARC are taking the residents first approach.
"We need to take the resident first approach to care homes. The requirement of 24/7 nurses is a must to ensure patients are always being looked after. More nurses and 24 hour shift work would detect and deter crimes such as Wettlaufers sooner," said Fraser.
Other speakers for the day were:
Kate Hughes, lawyer for the Ontario Nurses Association.
Rita Bambers, lawyer representing the Coroner's Office of Ontario.
Additional recommendations will be made by lawyers on Wednesday as the public inquiry continues at the Elgin County Courthouse in St. Thomas. The inquiry will wrap up this week ending the lengthy four month period of public inquiry. Find out more about the long-term care homes public inquiry on the website.