Substance addiction is a disorder characterized by compulsive drug use. While addiction is difficult to understand, all abused substances share one thing in common – repeated use could change the way the brain functions. Substance use can cause problems at school, work, home, and in relationships. Students are susceptive to drug abuse while away at school. Many like to experiment using different kinds of drugs and many are pressures by their peers to try them.
Glen Morgan is a politics professor at Fanshawe College. He explains his thoughts about the legalization of marijuana and whether it will reduce drug issues on campus.
"It seems to be that people who use recreational drugs are going to use recreational drugs. You're simply changing their method of acquiring them at this point. Honestly I think that it will take a cooperative effort between municipal government, law enforcement, healthcare and social services."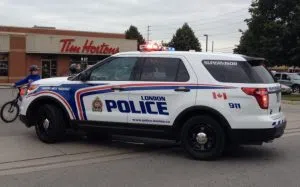 Marijuana is relatively inexpensive and easy to come by, especially away at school. Obtaining a medical marijuana card for pain management or other reasons is not be difficult, and students with a card are liable to share with those who don't have one. College students may use marijuana to calm nerves, ease anxiety, to fit in with their peers, or just to feel good.
Christine Morgan is a candidate running to be a Thames Valley District School Board Trustee. She feels drug use in London is prevalent and is a concern for a larger portion of the community.
"We have to distinguish between medicated drugs and the use of street drugs. We should decide whether an individual has the right to take the drugs as well as the right to intake it in the community."
There are many concerns with the use of drugs in the community. People in the community are worried to come across substances that are laced with fentanyl now more than ever. With the number of deaths increasing by opioid overdoses, it's no surprise that there's concern traveling through London's streets. Catherine Power is a student at Fanshawe College.
"It seems that drugs are a big problem in London especially when you go towards the downtown area and even just looking around on the streets, you can tell there's a lot of people with some serious drug addictions. I think seeing it already in college is going to be a problem in the end."
College can be the best years of a young adult's life, but substance abuse can hinder their potential. To avoid the life-threatening risks associated with substance abuse, students should act responsibly and be educated about drugs and alcohol. In the end, it is up to students to make smart decisions when it comes to drug use.