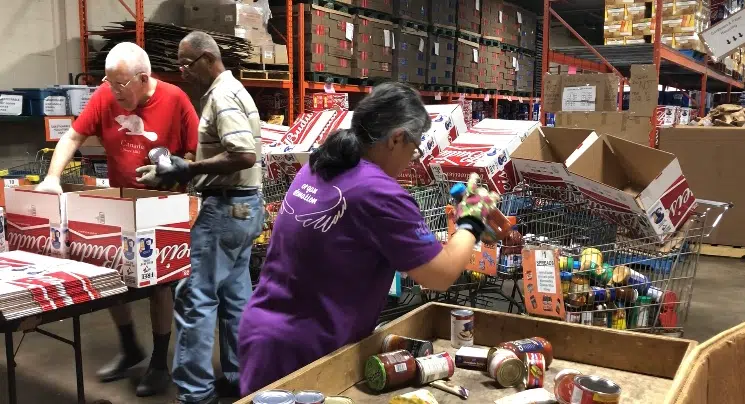 October is a time for giving thanks and reflecting on all that we have. One way in which people plan to give thanks is by donating to the London Food Bank who just kicked off their 30th annual Thanksgiving food drive.
The food drive will run until October 8th where donations can be made at both grocery stores and fire halls across the city. The London Food Bank hopes that this food drive will carry them well into the winter holidays.
This year the food bank has already serviced over 21,000 individuals. That is a two per cent increase from 2017 where they serviced approximately 20,000 people. To keep up with the high demand, the food bank not only collects donations from the community, but also seeks out resources through other programs that they have implemented.
Just over eight years ago, the food bank launched a program called Community Harvest which is an initiative that recovers damaged produce from local farms that is otherwise being put to waste.
"In 2010, only about 10 per cent of all our donations were perishable products. Now we have a steady stream of fresh food coming in each week because of this program. Just this past summer our donations reached 50 per cent perishable items," commented Mike Bloxum the coordinator of the Community Harvest program at the London Food Bank.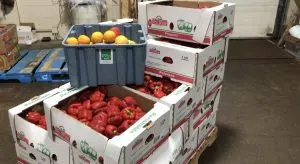 Last year this program grossed 200,000 pounds of donated fresh fruits and vegetables from farms all over London. Although these initiatives are in place, the food bank encourages community members to continue to donate in order to sustain the volumes of people coming in.
Co-executive Director at the London Food Bank, Jane Roy says that the best way Londoners can contribute is by giving their time, money, and food.
"Out of those three things, [time, money, and food] time is the most important one. If you engage yourself in an issue you learn more about it and really see why it matters," says Roy.
She says that you will find that the people who are using the food bank are the ones who truly need to. They are people that have lost their jobs, are on disability, or are even just having trouble making ends meet. She says that a board member said it best —
"If you want to see what a food bank client looks like, go look in a mirror. They are just like you and I."
WATCH: Sourcing resources at the London Food Bank
Website Link: London Food Bank