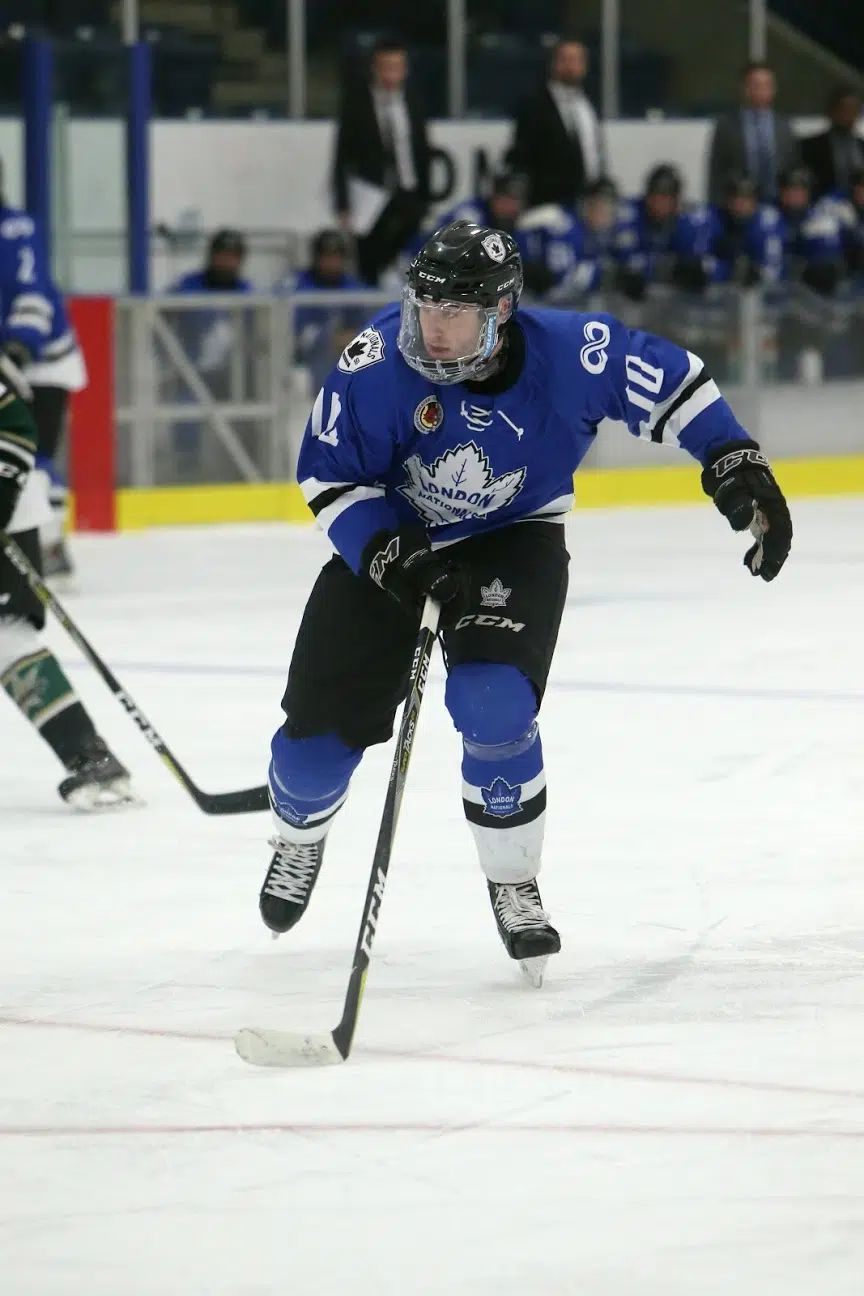 The London Nationals are showing early signs of dominance. They are now 7-0 after knocking off the Kamoka Kings 6-3. It was a slow start to the game both teams were trying to feel each other out and, no one wanted to make a mistake. It was only a matter of time before the Nationals struck first and early in the first period. Then it was all Nationals, Nationals Forward Christian Polillio had himself a good night as he scored two goals which helped the Nationals come up with the win.
"We were fortunate enough to score a few goals early in the game and we went from there". Said Polillio, he later went on to add that he is new to the team and is surprised on how well the team is clicking and everything is working so good.
Pat Powers the Nationals head coach was happy with the win but he did not like how the team let up a little bit near the final minutes of the game.
"It's a 60 minute game we can't afford to take our foot off the pedal like we did in the final minutes because that's when you get scored on".
Even though the Nationals did allow 2 late goals in the third to make the final score 6-3, it doesn't seem like anyone will be slowing the Nationals anytime soon.