"If Canada's youth fail then we all fail" – Nicole Worozbyt,  RBC Summer Student and Coordinator of Career Coffeehouse.
RBC is investing in youth. Over the next 10 years, RBC has invested a 500-million dollar commitment to help young adults build their careers. RBC hosted London's first Career Coffeehouse. The event allows young adults to network with other like-minded people, and mentors.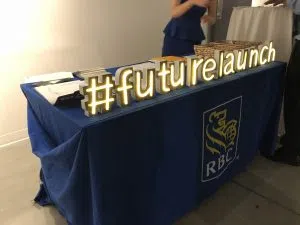 "Research has showed us over the years that there's a great gap between the skills that youth have and what they need in order to be successful in their careers." -Heather Austin, Regional Vice President for RBC London Lambton Market
Young professionals filled the panel. They shared their experience with building their careers, and offered advice. One of the panelists Holly Painter has a teaching degree. She was unable to find a job, but was able to turn her poetry hobby into a career. Painter is now a spoken word poet.
"Trying to have that entrepreneurial spirit even if you are not an entrepreneur. And coming up with new and innovative ways to do things, and offer ideas, and not be afraid of failure, and see what you can bring on a personal level as well." – Heather Painter, Spoken Word Poet & Panelist at RBC's Career Coffeehouse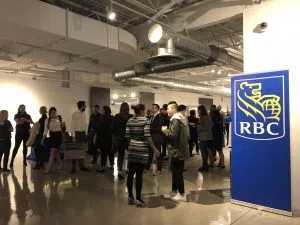 Another panelist, Nicole Snobelen, went to Fanshawe for Fashion design. While trying to find a job she started posting pictures of dresses she designed. People started to show interest, and she was able to sell her own dresses. Snobelen says that she struggled at first, and was living dress to dress.
"Make sure you're passionate about what you're doing,  because it is a lot of work, it's really hard, and it's really difficult being your own cheerleader constantly. So you have to be really passionate, and don't give up on yourself. It's going to get hard but keep going because it's worth it." – Nicole Snobelen, Fashion Entrepreneur & Nonprofit Founder