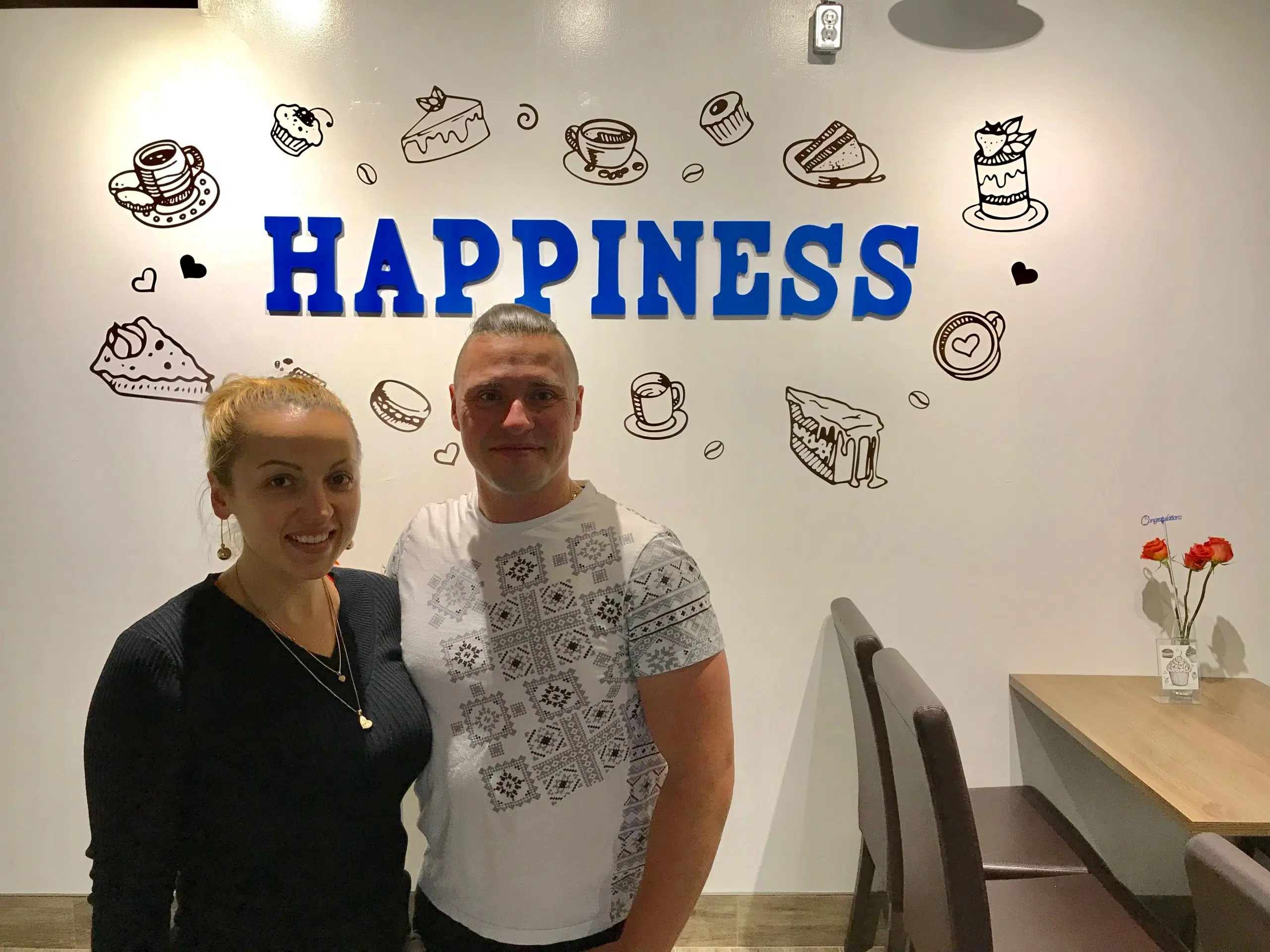 These now local entrepreneurs share their struggles and successes after recently moving to Canada. They say it's been a big challenge for them, but that won't stop them sharing a little bit of Ukrainian culture and the most popular coffee flavours in Europe.
/
"Sometimes there is no enough words for me; we still learning English, " says Olha Prytkova, owner of Happiness Coffee & Desserts.
/
Prytkova and her husband Anatolii came to Canada 2 years ago. Because of Prytkova's experience as a Pastry Chef in Ukraine, they decided to open their own business about 1 month ago.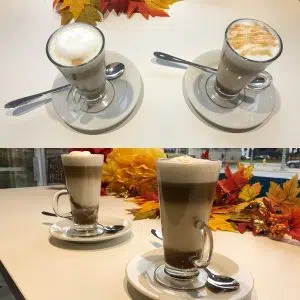 "It's pretty challenging, it's pretty hard because you don't know a lot of people here, but really there are a lot of people supporting us and helping us a lot," says Prytkova.
From pumpkin spice latte to caramel latte, Prytkova says they are the most popular and wanted for the clientele. She says the way the cakes and coffee are prepared, they are inspired by Ukrainian culture.
"When you see these layers of coffee, separately with steamed milk, this is the most popular style of coffee in Ukraine," she adds.
"If it is a pumpkin spice latte, it's made out of white chocolate with pumpkin puree and a lot of spices, not over sweet. The sweetness is only from the white chocolate. As well, we add one shot of espresso and steamed milk and to drink it, you only need to mix it up and enjoy," she says.
An innovative idea that has captivated Londoners is printed edible cookies.
/
Prytkova says people choose selfies, logos, or nice messages in their cookies, but she says they want to try even further and see what happens if they do the same as the cookies, but in the coffee.
"You would come here and we will print your photo on your coffee," she says, "we are still working on it, we still have to make some adjustments with our printer, but as of right now, we can only print on the cookies. The same idea we are looking to do with the coffee."
They say everyone who walks in their store comes out with a big smile and therefore the name 'Happiness.'
"When I started baking in Ukraine just for my family and friends, I used to bring some cupcakes for my friend in a little box. One day she said: Oh, this is like a box of happiness!," Prytkova narrates,
"At that time we didn't have a cafe in Ukraine, but we had a little kitchen for custom orders  and we named our boxes, 'Box of Happiness," she says, "when we decided to open our cafe here, we said now its not a box, it's a place of happiness."
Londoners can find Happiness at 430 Wellington Street.