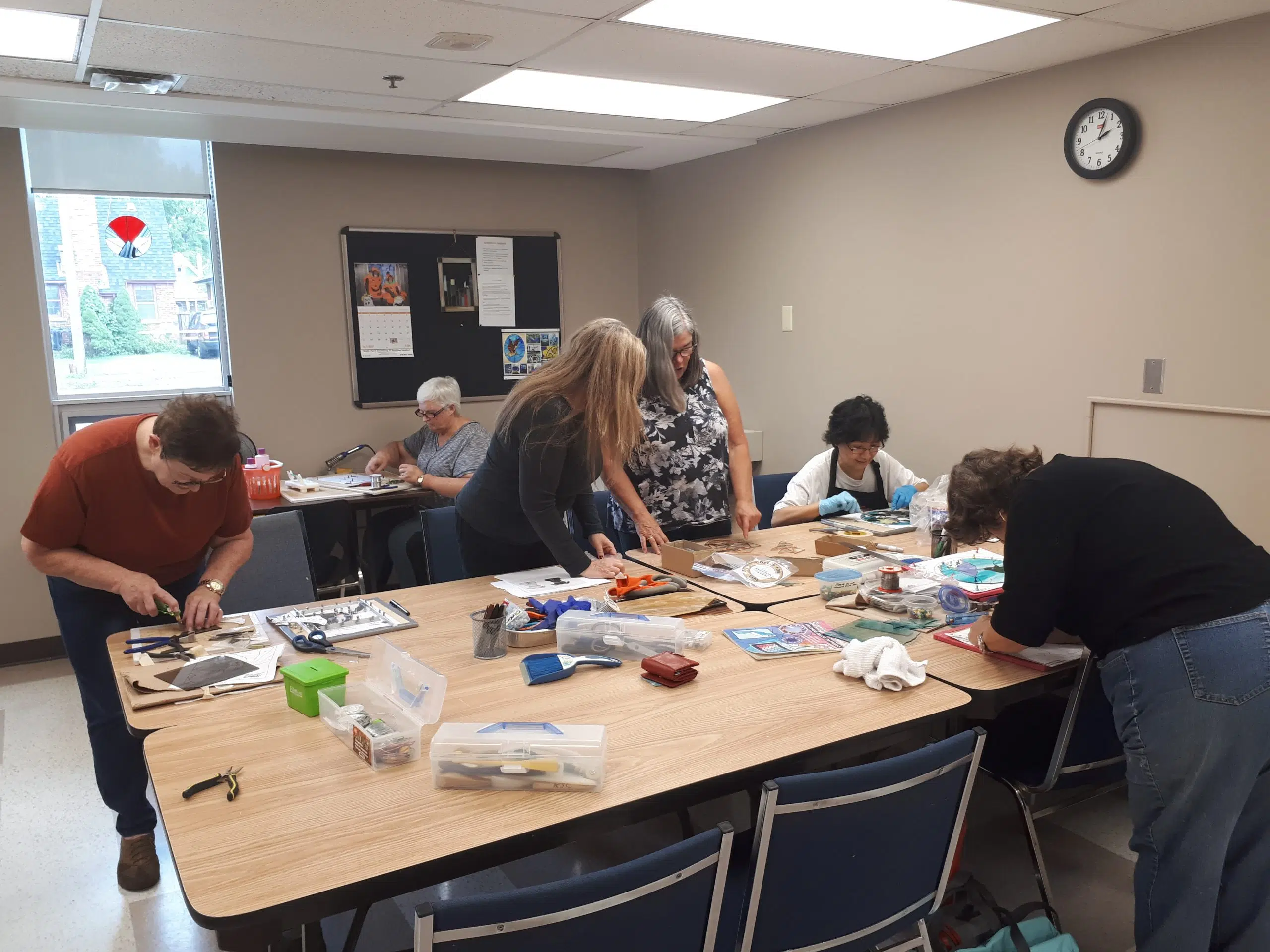 The Kiwanis Senior Centre in London Ontario offers unique programs to retired seniors. There are many different programs that people can choose from. Programs range from paint glass, dance classes, card games and even quilting.
The centre is open for seniors ages 55 and older and serves with the Hamilton Road Senior Centre as the only two recreation centres open to seniors only. The centre also prides themselves on cultural diversity helping to remove barriers and encourage all of the participants to embrace each other in all recreational activities.
Gerry Akins a regular at the Kiwanis Senior Centre says being at the centre gives her something to do, "Its a place to go and do arts and crafts, I think of this as an art skill, its something that's learned. and I can do it at home but coming to the Kiwanis centre i think it helps me to meet other people because when you are retired and not working you will probably be not talking to people on a daily basis". She also says that Kiwanis centre has a lot to offer to many different people.
Warren Mainstone who play pool at the Kiwanis says that he comes to the Kiwanis centre to enjoy time with other people "we have a great group of guys we have a lot of laughs we have some poeple who are serious at playing, and others like me who come down here to have a good time".
At the Kiwanis Centre seniors always have something to do.