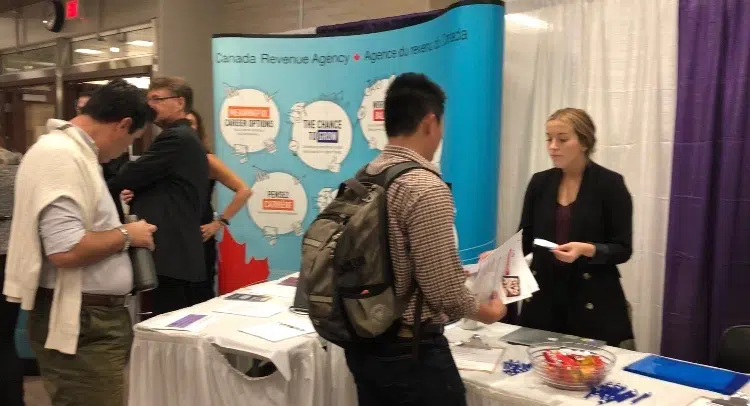 You are approaching your last year of university or college and you are asking yourself the dreaded questions that everybody else has been asking you for years: what are your plans after finishing school?, what field are you going to get into?, what are you going to do with your degree? It can seem like the weight of the world is on your shoulders and you are not quite sure where to start looking for a job or how to be proactive when doing so, however;  it is important to know, that you are not alone.
Seeing that so many graduates find themselves in this exact position, the University of Western Ontario offers graduated students career counselling up to one year after they have finished their degree. Acting Associate Director of Counselling at Western University, Donna Moore says that her team sees many graduated students who are at that juncture and just need a little extra help to get them going.
"It can be overwhelming to think, 'what am I going to do with my life?'. Maybe start with getting some experience with an internship, volunteering, or even go travelling. From those experiences pick out what you've learned from them and find out what you liked most," commented Moore.
She says that the university also offers tips to better prepare graduates who are headed out to job interviews. One of the tips suggests that before going into an interview you should 'know yourself'. This includes knowing what you can bring to the table and identifying your strengths and weaknesses.
"Once you have done this, you should then know the position in which you are interviewing and be able to relate your skills to the duties and responsibilities of that job. Think about the problems that the employer is trying to solve…and think about how your background and knowledge can help fix them."
Aside from counselling, the university also offers annual career fairs that students can attend to help them better understand the many opportunities that are out there for them.
One of the attendees at this years career fair was Dany Mercier, who is the Human Resources representative for the International Committee of the Red Cross foundation.  His advice to graduates who are looking for employment is to apply to jobs that you do not think you have the qualifications for.
"Just go out and explore and apply to jobs. Just because you apply to a job that you are not fully qualified for, it does not necessarily mean that you will not get the position. Set your expectations high and the worst case scenario is you will receive a refusal. But you will never know until you try," said Mercier.
So if you are still asking yourself what you want to do with your life, that is okay. You may take many paths before you get to the one you want to follow. Just be proactive and don't be afraid to apply to jobs where you don't meet every qualification. You never know what exactly an employer is looking for, it might just be you.
WATCH: How to get a handle on life after graduation with Donna Moore