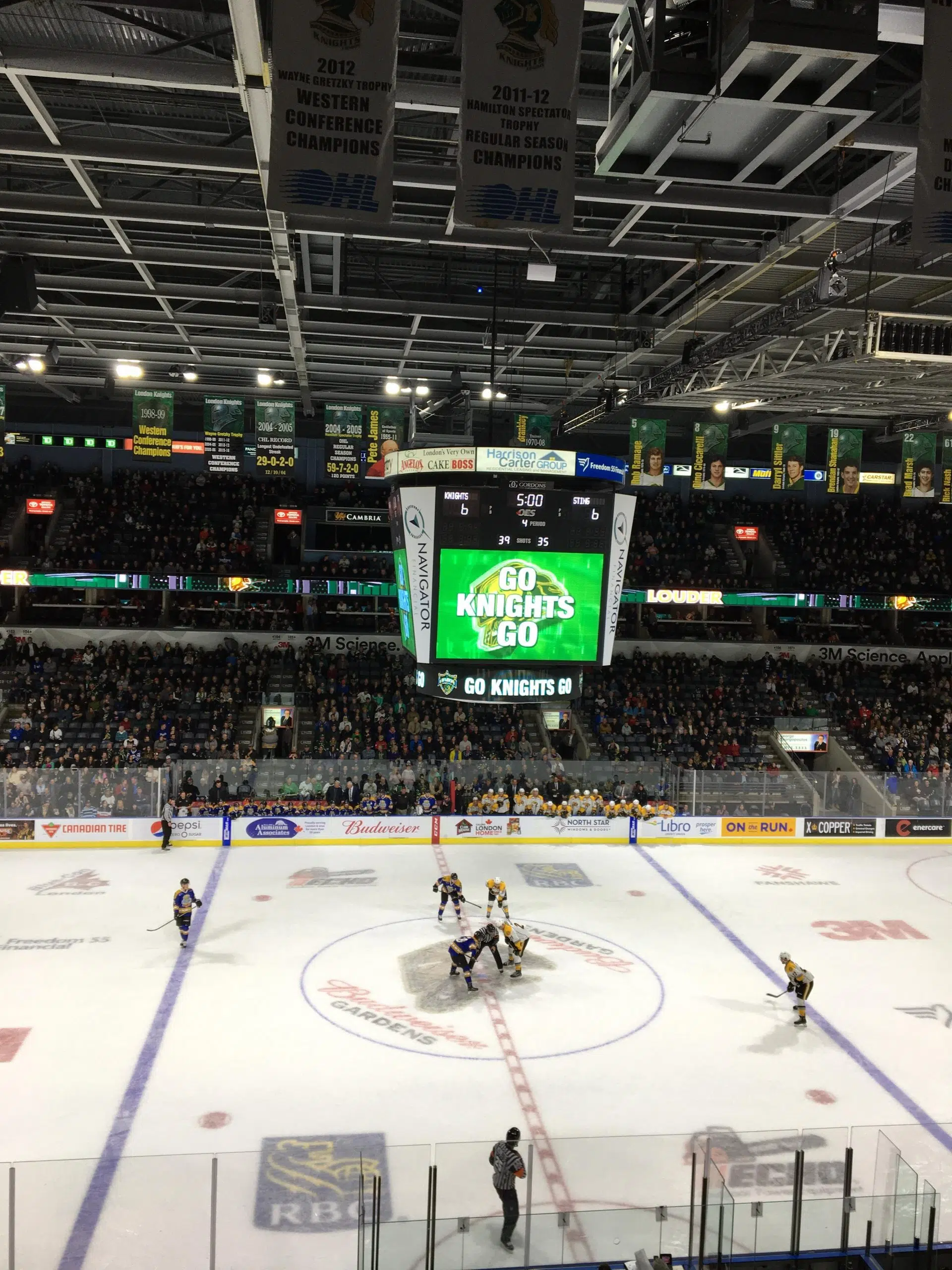 What a crazy night it was as, the London Knights came out with a 7-6 win in overtime thanks to Liam Foudy. The Knights were down 2-0 after the first period.  It was a very close game and, it seemed like it was going to stay that way… well it did not. This game became extremely competitive right from the first puck drop of the second period. It was back and forth hockey, similar to the meeting the Toronto Maple Leafs and the Chicago Blackhawks had a few games back. That game went to overtime and the final score was 7-6. The only difference is in the Leafs game, the road team came up with the win. As for this game the home team came up with a big win.
William Lochead, a London native scored his first as a Knight and he said it was a great feeling since he grew up watching the London Knights play but, now to be able to score one as a Knight himself was even better. Connor McMichael had himself a night as he scored 2 goals in the contest… There was no "Mac Attack" goal but, Connor "Mac Attack" McMichael still made his presence known on the ice. Finally to the Columbus Blue Jackets first round pick of the 2018 NHL Draft, Liam Foudy.  Foudy was noticeable throughout most of the game but, when you score the overtime winner it's not easy to go un-noticed. The Blue Jackets prospect showed NHL player like patience with the puck as he managed to pull off a beautiful toe drag to cap off what was a very entertaining game.
He did mention after the game that he would have liked to see more composure from the team but, they have all season to work on that so, he will take the 2 points and get set for a road trip game against the Owen Sound Attack and, then will look to put on another show for the home crowd as they take on the Oshawa Generals October 19th.