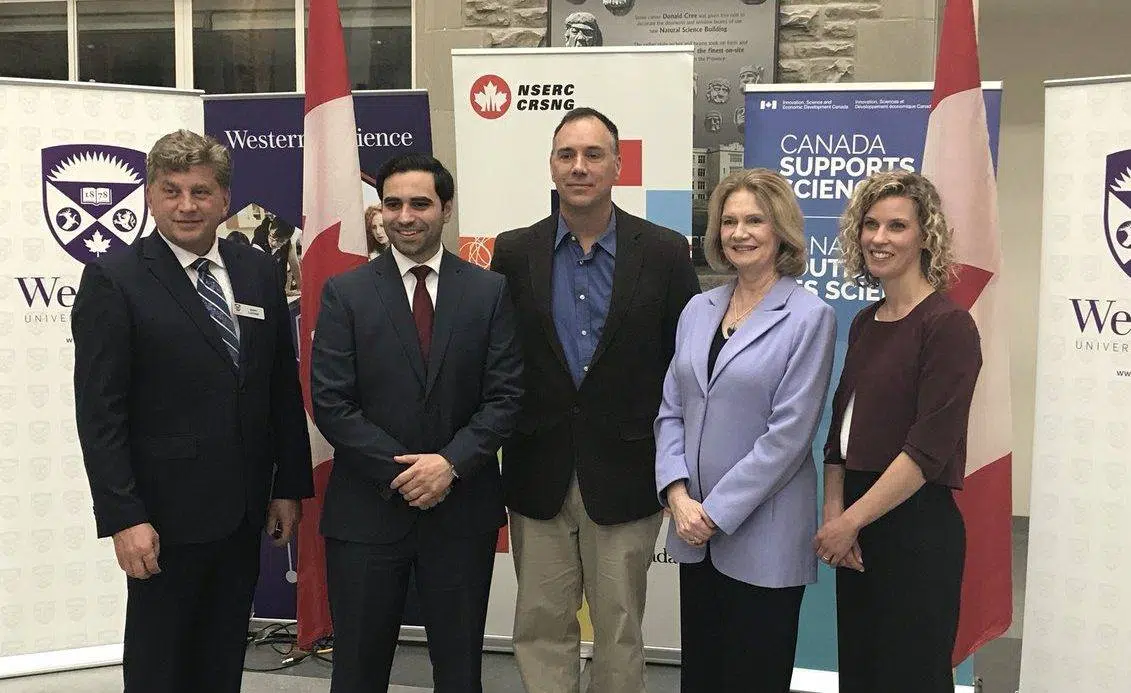 The University of Western Ontario will receive $23 million in funding to be invested in fundamental research. London MPs, Kate Young and Peter Fragiskatos announced the exciting news on Thursday at a press conference at the university's Physics and Astronomy building. The funding is part of a larger investment of more than $558 million that will be used to support research across Canada.
The investment is fulfilling Budget 2018's historic commitment to science by giving further support to researchers and students. The federal government hopes that by doing so they will provide researchers with the tools they need to continue their crucial work and give them the opportunity to expand on new developments.
"Here at Western University, I am proud to be celebrating the Government of Canada's commitment to science. The investments we are making today will help strengthen Canada's position as a world leader in research and discovery," stated Young, MP of London West.
Both Young and Fragiskatos are in strong agreement that an investment in science goes hand in hand with economic growth. As a Member of Parliament, Fragiskatos says that when he is asked by constituents where dollars are going — he is proud to say research.
As part of the $558 million investment, the Natural Sciences and Engineering Research Council of Canada's Discovery Grant Program (NSERC) is providing over $5 million in supplements for early-career researchers. Their goal is to ensure that the next generation of researchers will have the resources they need to do the work that is needed.
"Today we applaud early-career researchers, these are the newest and often brightest stars in the Canadian-science galaxy. We also celebrate those whose entire career's make science and society better," said Young.
The $23 million investment that Western University is receiving will go towards finding new discoveries such as the one that Western PhD student, Chris Fox made:
It was his boyhood dream to visit an alien planet – and now Chris Fox has found one, about 700 light years from Earth. Fox and Paul Wiegert of @westernuCPSX have designated the exoplanet Kepler 159d. #westernu https://t.co/nbQGp4n2f0

— Western University (@WesternU) October 11, 2018
"Basic research funding enables us to discover new worlds, literally. Here at Western, at last count we discovered eighty-five worldlet's orbiting our own sun. I am really pleased to announce a fresh discovery by one of our PhD students…of a new Exoplanet not orbiting our own sun. The graduate student who discovered it, Chris Fox was able to determine that it is just the right distance from its' star to have the right temperature to be suitable for life. Basic research funding enables these discoveries and allows us to really open the door to these infinite possibilities," commented Paul Wiegert, Professor of Physics and Astronomy at Western University.
By investing in research the Canadian Government is investing in our future. Nearly 4,300 researchers and students across Canada will benefit from this investment, providing them with the ability to make discoveries that will go down in history.
LISTEN: Funding Announcement at Western University