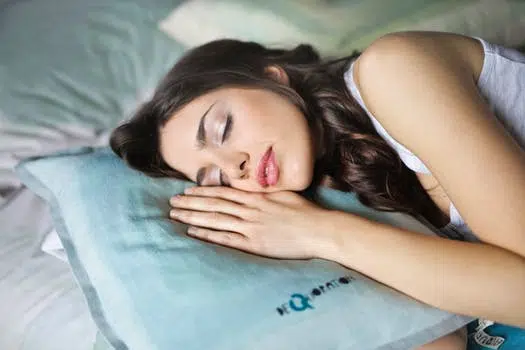 In June of 2017 the world's largest sleep study was launched at Western University. The study found that having too little or too much shut eye can be bad for brain health. On Tuesday, preliminary results were released that revealed that people who slept the recommended 7 to 8 hours per night performed better cognitively than others who slept more or less than this amount.
More than 40,000 people signed on to participate in the study which consisted of both online surveys and cognitive performance activities. From those 40,000 people, 10,000 participants were chosen to have their results analyzed.
"In the questionnaire we asked obvious and important things like age, where you grew up, and what languages you spoke. We also asked questions related to occupation like whether or not you had shift work. Then of course we asked questions about sleep patterns because that is what we were most interested in," commented Conor Wild, the lead author of the sleep study.
The study showed that those who slept less than the recommended amount per night displayed certain cognitive impairments. It also revealed that those who slept 4 hours or less, performed as if they were almost 9 years older than their actual age.
"One of the more interesting findings we had was that the amount of sleep you had was not associated with performance on all the cognitive activity tests, it specifically seems to be associated with performance on reasoning and problem solving tasks. So people who did not sleep very much were still able to remember things that make use of their short memory quite effectively, but they were specifically impaired on their ability to solve complex problems," said Conor Wild.
Another discovery that resulted from the study was that sleep affected all adults equally. Regardless of age, the sleep study showed that the amount of sleep associated with highly functional cognitive behaviour was the same for everyone at 7 to 8 hours.
As of now, the sleep study is still in progress and researchers are trying to find out more information about how sleep effects the brain.
LISTEN: Conor Wild on the world's largest sleep study