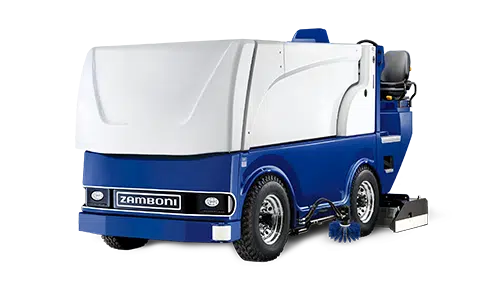 With the Hockey season now well underway, there's a lot that goes into getting the ice ready. It starts by putting down some water, painting the lines, and making sure the cooling system works.
One thing that plays a big role in the Hockey season is a Zamboni. Do we really know what a Zamboni does other than clean the ice with hot water and scrape all the snow? According to Jim Howard The London Arena Staff Manager the Zamboni has much more to it than you think.
"The Zamboni actually heats up the water to 120 degrees because, if you were to put hot water and cold water in an ice cube tray the ice would not be clear on the side of the cold water. As for the hot water it would actually come out as a clear ice cube."
The Zamboni also has very sharp blades at the bottom of it and it doesn't just pick up snow.
" The blades actually help fill in any big gaps into the ice so players can get that smooth patch of ice to skate on, it's actually pretty cool because it uses the snow from the ice to do that and then, the hot water is applied to it to set. Then, it's as good as new."
The Season is now underway and, remember next time you step on to a smooth patch of ice it's all thanks to… The Zamboni.