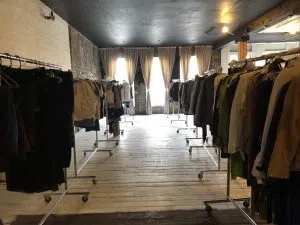 According to Fashion Takes Action, the average person only wears 20 per cent of the clothes they own; the other 80 per cent literally hangs in their closet to then be thrown to waste.
Fast-fashion brands lure consumers to buy clothes they do not need by putting out new, inexpensive designs out every week.
The planet cannot keep up with how fast people are consuming fashion.
Samantha Brennan, Dean of the College of Arts at the University of Guelph and fast-fashion scholar, says long gone are the days in which people were known for always wearing a favorite garment.
"People don't want to wear the same outfit twice and have this ridiculous idea that they should turn over all of their clothing every month or every week… I think people feel pressure to look a certain way and have new clothing all the time. This is new and it's really dangerous," she added.
Consequences of fast fashion
As most of the clothes people consume are made over seas, the danger Brennan notes manifests itself in the exploitation of garment-factory workers who work in deplorable conditions and earn extremely low wages.
Janessa Olson, co-founder of STMNT, a clothes-renting organization in London, says if people knew the conditions in which their clothes were made in, they might not feel so good about their purchases.
"How is my demand for a $12 shirt worth somebody's life? Or worth putting someone in a condition or in a state where they're in danger or have a terrible quality of life? There has to be an alternative to the way in which we consume fashion," she said.
Finding an alternative
In an attempt to reduce the amount of clothes people consume, clothing swaps allow people to trade their clothes with one another, instead of throwing it out and having to buy new items.
Zero-waste store Reimagine Co hosted a clothing swap. Heenal Rajani, co-founder of the shop, says participating in these events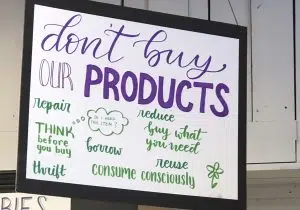 can make a huge difference.
"A clothing swap is a way of preventing perfectly good resources from going into landfill. We get told by television and advertising that we have to consume and buy new things…to keep the economy turning. But there are other ways of doing it. One way is through community. Through community we meet other people, we can share resources, and we can create new solutions to old problems."
The way people consume fashion is in their control. Swapping or renting clothes are both ways by which people can reduce the demand for fast-fashion and help the planet by producing less waste.