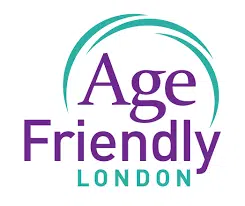 By the year 2036 it is projected that London will have 100,000 residents, aged 65 and over.
In 2010, London became the first Canadian city to commit to becoming an Age Friendly City. After years of strategic planning, and community conversation, the program is now in action throughout the city.
But what is an Age Friendly City?
The program was started by the World Health Organization, after they noticed the trends of urbanization and increasing age. An Age Friendly City strives to make communities better, healthier, and safer for older adults to live and thrive.
Michelle Dellamora is a specialist in municipal policy for the city, and specializes in Age Friendly London, she says there are big hopes for the project.
"The goal for Age Friendly London overall, is to make London an even better place to age and be an older person. Our Network vision is a diverse, vibrant, caring, and health community which empowers all individuals to age well and reach their full potential."
To reach this goal, London has a community action plan in place with 8 different focus areas:
• Outdoor Spaces and Buildings
• Transportation
• Housing
• Social Participation
• Respect and Social Inclusion
• Employment and Volunteerism
• Communication and information
• Community Support and Health Services
Jeanne Baker is on the working group for Community Support and Health Services, and she's passionate about the project they're currently working on.
"The one I'm leading deals with caregivers. I think it's a really important issue because if you've got an aging population, all of us are going to be faced at one time with being a caregiver. What kind of support is available for caregivers and how do they find out what resources are available, and how can they access them?"
Baker is working within her group to understand and identify what resources are available in London, how to connect people with the resources, and how to promote them.
She stresses that it is not their aim to create resources, but to better inform the community, as there are many wonderful places to go for help, that may go unnoticed.
Baker moved to London two years ago and credits the program with helping her get integrated into the community. A previous consultant, she enjoys making a real difference.
"Unlike a lot of committees you might sit on, it's very action oriented. It's not very much about sitting around a table and talking, it's about actually working on a strategic plan, and taking specific actions within a time frame. I like to see things get accomplished!"
She says it's not just older adults that receive the benefits of change:
"For me, if I'm going to age in London, I want it to be a community that is Age Friendly. I think that it would be good for everybody because our projects relate to other age groups."
Last year, Baker was part of a project that worked in conjunction with a Fanshawe College student to help better understand what curriculum is needed surrounding healthy aging.
"As a group of experts and knowledgeable people on the topic of aging, we can help inform students. With the aging boom that's going to take place, we're going to need more students and more professionals knowledgeable on aging issues."
Dellamora credits the community for being so receptive to the program for allowing it to be so successful.
"The Network is really volunteer driven. The city of London provides the backbone support to the network, but it's the community that is really the leader of change."
Dellamora hopes to see the network grow in upcoming years.
"We are always looking for new members. I'd love for more people to be aware that this is something we have in the community, and that there are many ways for them to get involved."
Watch: Michelle Dellamora speaks of a heartwarming encounter with an Age Friendly Network member:
The next Network meeting takes place at the Kiwanis Senior Centre on Wednesday, October 24th, from 2:00pm-4:00pm. She encourages anyone interested to reach out and get connected to find out more of what happens in the city.
You can find out more about Age Friendly London by contacting 519-661-CITY(2489) ext. 2708, or at agefriendlylondon@london.ca.