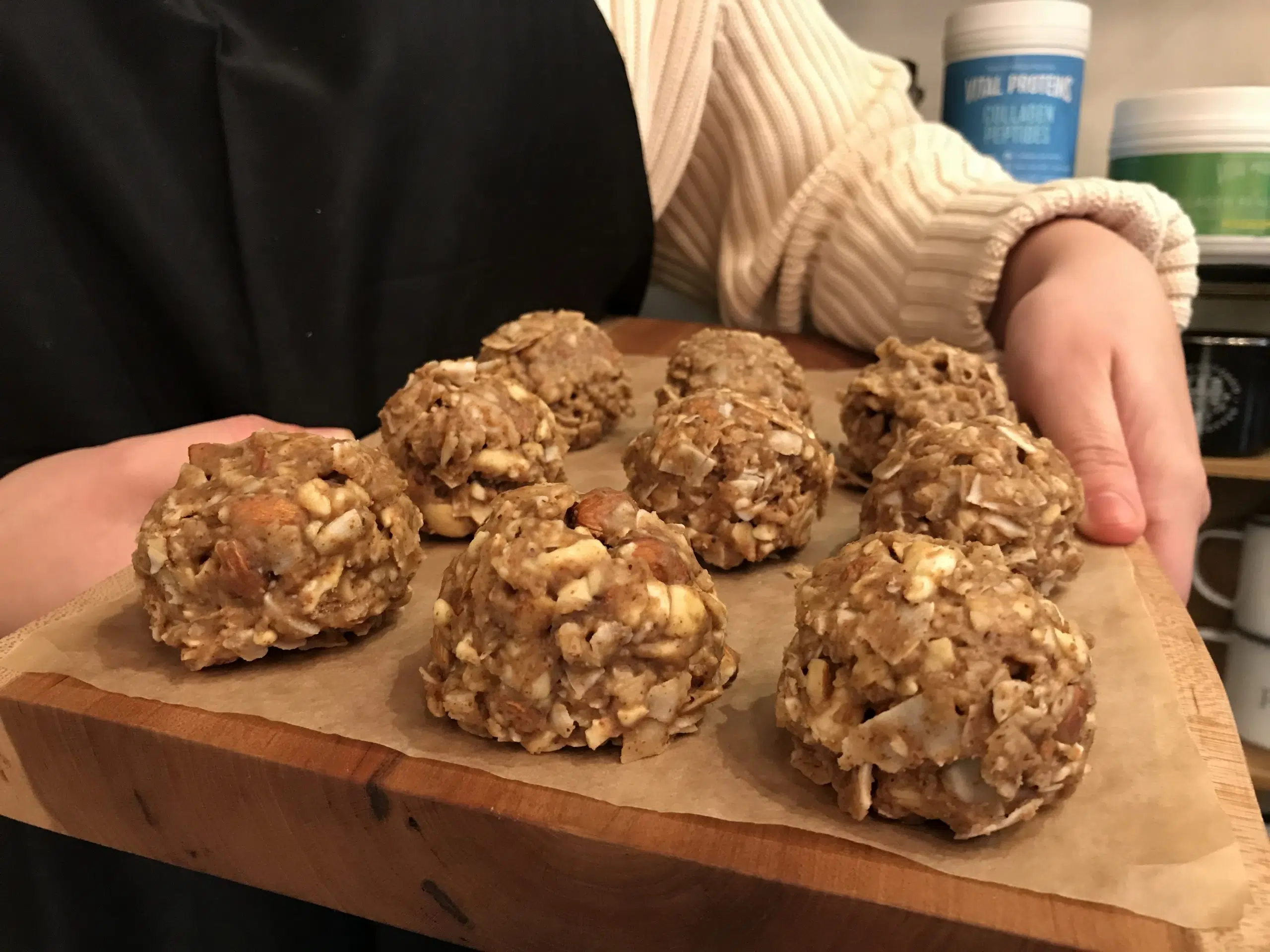 "When you have an allergy and you go out to eat, you feel like you're taking a risk. You can tell your server about your allergies or restrictions but honestly you never know if you'll leave a chain restaurant feeling sick and honestly, that's not fair to customers" says Julie Kortekaas, Nutritionist and Owner of Rebel Remedy in Downtown, London.
Kortekaas does not ensure a gluten free facility but has become trusted by many local Celiacs by listening to customer's concerns and restrictions; and by trying her best to keep customers from becoming sick.
"Cross-contamination is very serious for people with Celiac Disease. I have patients that get glutened and feel the short-term side effects for sometimes as long as a week. Cross-contamination can be as simple as using the same pan to cook gluten free pizza as non-gluten free pizza, or not properly cleaning surfaces or utensils." says Dietitian at University Hospital, Helen Abrams. 
"The restaurant industry has such high turnover, you really can't expect that all employees will be trained on the seriousness of cross-contamination. For many people with Celiac Disease going out to eat can be a struggle, but you can't really blame restaurants for not wanting to  take on that liability. That's when we find they use terms like 'gluten friendly' instead of gluten free." Abrams adds.
Kortekaas says that she personally has an egg allergy and knows the struggle many face. "Many times, you go to a chain restaurant and they have no idea what's in their food. At Rebel Remedy, we take pride in sourcing locally and making many things in house. If someone comes to me and tells me what they are allergic or sensitive to, I can substitute ingredients and add other things so that they are not missing out." Kortekaas adds that cleanliness makes a huge difference in kitchens. "I always keep my kitchen clean and organized and that can greatly reduce the risk of cross-contamination. Just keeping everything clean and organized, and not sharing equipment when people disclose certain allergies can eliminate risks right off the bat."
When it comes to advice, both Abrams and Kortekaas believe that it is important to disclose your allergies to servers and not to feel embarrassed. "Don't skirt around the issue. Be direct and tell your server that you have a serious issue and tell them how to accommodate you. If you need them to be extremely careful about cross-contamination, explain to them what cross-contamination is, and also what your allergy is and where it can be found. I am a nutritionist, so I know what most allergies and sensitivities are, but not all people are aware and if your condition is serious then you can't rely on someone to know what you need to feel accommodated without communicating that to them."
When searching for sources for cross-contamination, always ask servers if they deep-fry what you are about to order in the same fryers as dishes that contain your allergen. As well, always ask servers to tell the kitchen about your allergy, and if your order comes out with something you are allergic to on the plate, do not feel embarrassed to send the dish back and request a new plate. Never pick around something you are allergic to, and always stress the importance of getting a new dish to avoid cross-contamination.