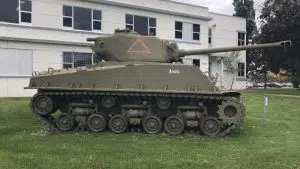 Everyone is treated the same in the Canadian Armed Forces.
Many women soldiers have said they don't even notice that there are few girls in the military.
"I really feel that my opinion is valued, and I feel like my opinion is maybe more so valued because people are really starting to place the importance on diversity." – Second Lieutenant Caitlin Billingsley
"I've actually found that there is less of a difference of being  a women in the Armed Forces than there is being a women in civilian employment. You forget after a while that  you're a woman in a crowd of men" -Elizabeth Michaels, Naval Warfare Officer
The Canadian Armed Forces is actively trying to recruit more women into the military. The Armed Forces is made up mostly of men. Second Lieutenant Caitlin Billingsley says they want the amount of women in the military to reach 25 percent.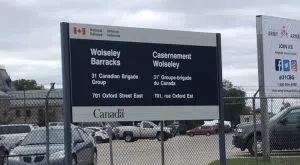 "We really want more women especially in the combat arms, because it provides a lot of diversity and different opinions." -Caitlin Billingsley, Second Lieutenant
The Armed Forces hosts recruitment nights specifically for women. They allow for women to learn what the military has to offer them. Master Seaman Phyllis Morrison says educating women about the military is important.
"There's nothing that a man has to do, a woman can do it. Come in and talk to us and we'll tell you that you can do anything you put your mind to. I did it when I was 40 and it's the best decision I've made." – Phyllis Morrison, Master Seaman