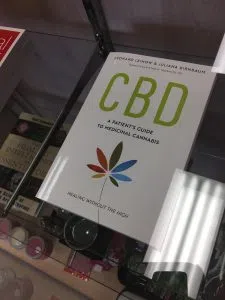 Cannabis is now legal in Canada. Even so, many Londoners are still uninformed about the differences between recreational and medical cannabis. In fact, many people are unaware of the fact that medical cannabis has been legal since 2015, when the Supreme Court of Canada declared it unconstitutional to restrict the access to dried cannabis for legitimate medical reasons.
Medical Cannabis Specialist and manager of Cannabis Supply Store, Melanie Bobet, says that many Londoners do not realise that recreational marijuana will not be sold for retail purchase until April 2019.
"I've had a lot of people come into this store, asking if they can purchase Cannabis or CBD [Cannabidiol] oil from us. Unfortunately, I have to keep telling them, no, we're not allowed to sell, at this time. "
Confusion surrounding the purchase of cannabis has also created safety concerns. Bobet has been forced to deal with angry and confused customers over the pass week who expect to be able to buy cannabis buds at the shop.
Many shops including the Cannabis Supply Co., do however, supply medical cannabis to patients who have received a referral or note from a licensed medical professional.
CBD can be used in place of pain killers or opiates to help alleviate arthritis, migraines, chronic pains, epilepsy, anxiety and can also be used a sleep aid.
Bobet says that the benefits of the non-psychoactive component of cannabis, CBD has helped many patients, including herself, heal from physical and mental conditions.
"I have personally seen many people helped by this incredible plant. One is particular was a friend of mine. She was experiencing non-epileptic seizures to the point where she had to take a leave of absence from her job. After convincing her to try medical cannabis, her seizures are now under control."
Recreational marijuana, on the other hand, contains THC (Tetrahydrocannabinol). This is the psychoactive component that leaves smokers feeling 'high'. Most products that are using cannabis for medicinal reasons will contain a small amount of THC, and won't get users as high as they would with recreational marijuana.
Recreational marijuana is only legally accessible through the Ontario Cannabis Store website.