This months London Police Service board meeting covered many, many points.
Some including;
-Scholarships awarded to post secondary students
-Mental Health within members
-Community Relation matters
-Quarterly complaints
Western's Fake Homecoming was added to the agenda at the beginning of the meeting as well as marijuana legalization.
London police Chief John Pare is looking for more mental health talk, more mental health awareness and less stigma.
"I came across a tweet from a first responder about mental health and it stayed with me."
Pare shared with the board meeting when speaking about how all members need to take care of one another. The London police have many different programs and having a clinical psychologist for the London police service.
Due to the large membership it was brought up to look into even more options for the officers and other members. It was said that having one individual responsible for this would be enough to support every member.
Chief Pare explained that the mental wellness is the main concern. He explained that the entire plan is to integrate all the services that they currently have so that there are all kinds of support staff. He explained they are truly starting from the ground up but the plan is for it to all grow.
Jared Sukhera, member of the London police service board said that its often difficult to make this all work.
"We are just not funding mental health the way it should be funded."
Suckhera said in relation to the mental health proposal but he is supportive of the plan as are many members.
Outside of this plan paying for members outside of there services does cost more than what this new plan will at the end of the day.
Having a monthly presentation in relation to this topic has been decided by the board.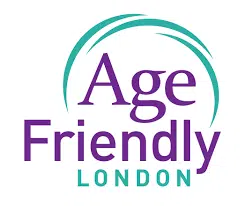 Mayor Matt Brow brought up Western Fake Homecoming.
"There was another massive, unsanctioned, dangerous street party the occurred at gates of Western University."
Mayor Brown recalled the riot outside of Fanshawe College a few years ago from then they worked the emergency services, the school and many community partners. Expressing that Fanshawe President Devlin was very helpful and active. Mayor Brown says Fanshawe has a positive, not perfect, but positive turn around the college campus.
Although, he brings up Western University administration has not played a significant enough role in these issues.
"If we don't do something and don't do something differently someone is going to die. i know at least one individual who jumped or fell off a roof who broke jaw, leg arm. I don't use that phrase loosely and don't use it without the consequences."
Mayor Brown wants the boards approval writing Western's board for Western administration to aid in the "party every fall" and St.Patricks day.
Chief Pare applauds Western's student president efforts to aid in the party but those efforts did not work. It was previously explained the challenges that came up with all first responders. The Chief also expressed residents who are not students fear for those days.
Pro-active police force had to turn into crowd control due to events at the time.
Chief Pare says he thinks its important for the police board and Western board to communicate more on this topic, supporting the Mayor.
The police service board continues to wait for the final amount this event will cost. Chief Pare estimates the price over one hundred thousand, possibly over double the cost as last year.

It was expressed this move is strictly safety, not to tell students no.
Many board members agree these actions were not acceptable and Western as well as the police service needs to communicate and work together.
Mo Salih, London police service board member says "I am deeply disappointed because if ambulances or police are tied up they can't get to other places in the city."
"I think Western members need to own up and need stand up. Sitting back is no longer going to cut it. I just don't understand the lack of support from administration."
The motion passed with a lot of support from the board.
The legalization of marijuana was brought up at the end of the meeting to discuss due to public curiosity.
Chief Pare explains the main issues.
"The two big concerns police have talked about is impaired driving and access for youth. Impaired is in impaired it does not matter in which form. We deal with alcoholic and drug impaired driving and due to the legalization we have more than doubled field training and all officers are to have this.  We are making sure we have enough experts to deal with it. With youth I know we are not trying to criminalize their activities but we are hoping that education will help."
"The idea around all this is we have time to adjust. It needs a shift not only in policing but in our community and we will make the adjustments as it will come."
There were no public input or questions. The next meeting will take place next month.