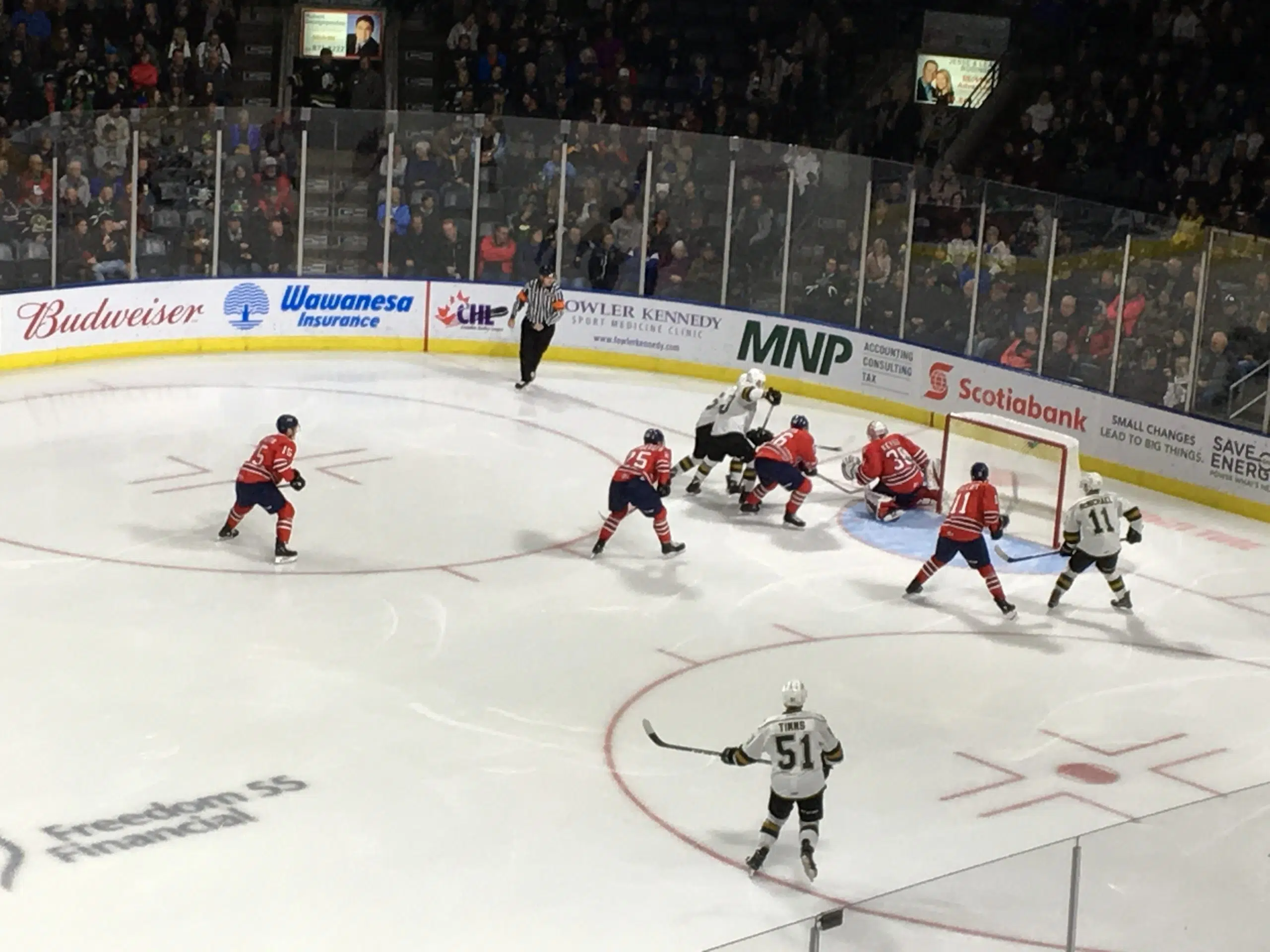 It was a slow start for the London Knights and it would eventually come back to haunt them in a 3rd period comeback attempt. The Oshawa Generals had control of the game from the first drop of the puck. They would eventually score first as Knights goaltender Joseph Raaymakers let in a softy it was 1-0 after the 1st. Then things started to get interesting, the Generals now had a two goal lead and then the game picked up. Knights forward Cole Tymkin always likes to make his presence felt on the ice and, did he ever! Late in the second frame Tymkin drops the mitts with a Generals player… They exchange shots left and right and, would eventually end up in the opposite corner the fight initially started in. After the fight the momentum shift had begun.
Antonio Stranges had one of the two goals that the Knights scored in the late 3rd period and he thought the fight had changed the pace of the game.
"When a guy like Cole decides to step up and fight like that to try and get a spark out of our team that really helps and it definitely got the guys going."
Although the Knights did make a push and scored two quick unanswered goals Stranges did not like the way the first two periods went.
"We definitely need to have a better start to the game and, we are going to need to start on time tomorrow when we take on Kitchener."
A loss is a loss but Cole Tymkin and the Knights will now turn their focus on the Kitchener Rangers.
"We are not going to dwell on this loss, we are going to move forward and try to play better tomorrow against Kitchener and we will do our best."
The London Knights take on the Kitchener Rangers at 3:30pm at Budweiser Gardens as Rogers Hometown Hockey rolls into town to celebrate their 100th episode! Who knows it might not just be Hometown Hockey celebrating after the game…