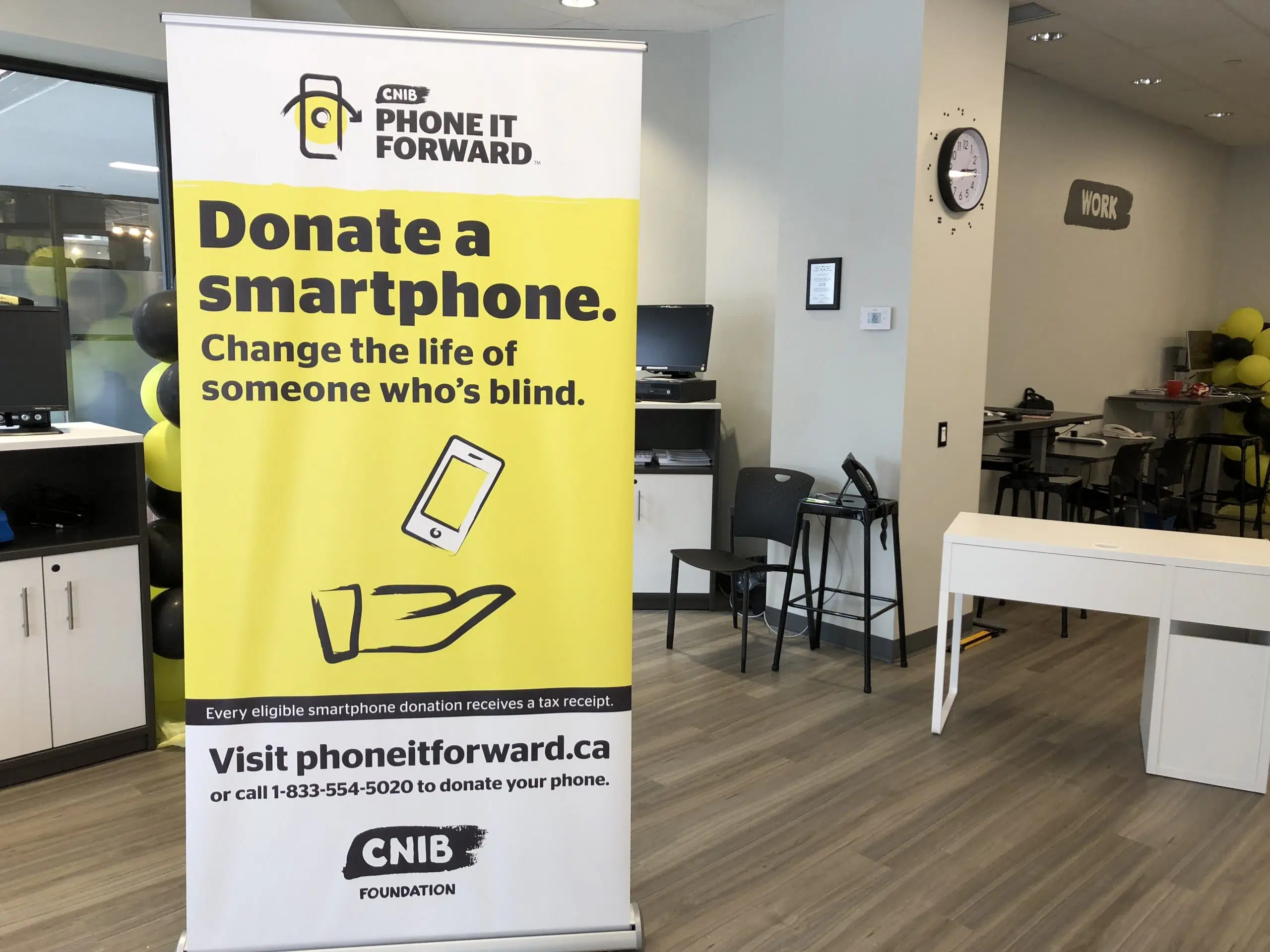 Smartphones can aid those with vision loss in completing simple tasks that sighted people often take for granted. The CNIB Foundation for the visually impaired, recognizes this and has launched an initiative that asks Canadians to 'Phone it Forward' by donating their old smartphones.
These newer devices have the technological ability to voice everything that is displayed on the phones screen, allowing those who experience vision loss the opportunity to interact with the device in a way that best suits their needs. According to the CNIB, smartphones enhance their clients lives by allowing them to do things such as properly read prescription labels and recognize the faces of loved ones
"The CNIB Phone it Forward program is an initiative that we are introducing to get smartphones in the hands of people who have sight loss. It is sometimes not financially possible for all of our clients to be able to purchase one of these devices as we know that they can be quite pricey," commented Karen Parr, Project Manager of the CNIB Community Hub in London.
"Can you imagine how empowering it would be for me to find my way through an unfamiliar place" Help make this a reality with #PhoneItForward. Find out how at https://t.co/Fen1RmjRs7 pic.twitter.com/uEHAfRtk4q

— CNIB (@CNIB) October 11, 2018
The recently opened CNIB community center in London's downtown core, will be one of the locations where Londoners can pick up a pre-paid donation envelope to send in their old devices. When a smartphone is donated to the CNIB it is refurbished and loaded with apps that provide their clients with a sense of assurance and independence when going about their daily lives.
"We know that so many people have old devices sitting in their drawers at home, not being used. Those phones can be wiped clean and given to someone with sight loss and it can really change their lives…and help clients as they are navigating their worlds," said Parr.
Since the opening of the CNIB Community Hub in London, Parr says that not only have they received positive feedback from their clients about the 'Phone it Forward' program, but they have also received a great response about the ongoing support in the community.
She mentioned that when they designed the space in downtown London, it was a community effort from not only those who are directly effected by vision loss, but also by those who want to make London a more accessible place.
"London is going in the right direction for making this city accessible to those who may have difficulties performing certain tasks. There is always room for improvement and I think that we are still unaware of all the barriers that someone may face who has vision loss or who is in a wheelchair, etc. So, I do not think that we are at an end of job, but I think that we are going the right way. That is one of the things that we are trying to do here at the CNIB Hub, is build these accessible communities."
To find out more information about the 'Phone it Forward' program visit http://www.phoneitforward.ca/home.html for details on how to donate.
WATCH: Check out the New CNIB Community Hub in downtown London