Many students believe learning Shakespeare is no longer valuable in the current classroom setting. However, it still remains part of English curriculum. English Professor at Western University, Dr. Margaret Kidnie recently took a class of hers to the Stratford Festival to see Coriolanus. It's a political intense play about the right wing and the left wing.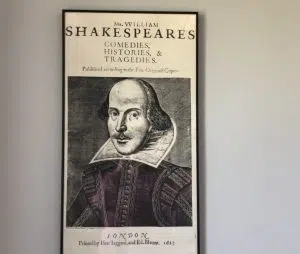 "It's about the one percent establishment who has all the money and all the power and the 99 percent who don't have money don't have power and barely have a voice. Were living in a world right now where Donald Trump is in power in the states and where Doug Ford is in power in Ontario. We're talking about a polarized situation where people don't agree with each other and how we are going to manage ourselves. And so we're now talking about Coriolanus. "
Shakespeare's works of literature were first established in the curriculum as a way to internationally teach about England's power. Hamelt is one of Shakespeare's most famous plays that reflects a huge current issues in society.
"All of us struggle at different points with different kinds of mental health issues. This is a guy who just lost his Father, who is grieving his Father – he now believes he's seeing a ghost, his Mother has remarried and his Uncle-who is really his Father is the murderer. That's a lot of stress. Issues of interpersonal relations and mental health are a big part of Shakespeare's interests."
Although there may not always be an exact answer of what Shakespeare is conveying in his plays, there is value in Shakespeare in the modern classroom. Shakespeare's works of literature make us reflect on ourselves and the culture around us, making it still  relevant today.
WATCH: Dr. Margaret Kidnie and the value of Shakespeare
.