Thames Valley Children's Centre has many supports  for families with children with physical, mental and or learning disabilities. Jennifer Banting is a parent mentor at Thames Valley Children's Centre (TVCC). Banting's son, Noah has Cerebral Palsy and the family turned to Thames Valley Children's Centre for supports.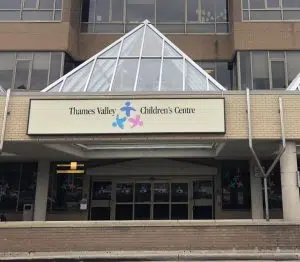 "We met someone through Therapeutic Recreation who said lets get him in the pool. It makes me cry, we got him underwater and were like oh my gosh he's swimming underwater. We never would have put him underwater if it weren't for someone at Thames Valley Children's Centre saying hey look what you can do."
Now as a parent mentor, Banting helps guide many families throughout many transitions and stages of life.
"It feels good right, you're giving back and supporting someone. You're' available to them as a peer when you think someone else may not understand. It's inspiring its motivating. The parent mentor position has been great for those reasons that I can continue share my stories and experiences to help families on their journey."
WATCH: Parent Mentor at Thames Valley Children's Centre -Jennifer Banting
TVCC offers a variety of programs to assist families who have children with all types of disabilities.  Their most recent one being "Parents and Educators: Transition to High-school." Access TVCC's services by visiting them online or on Facebook.