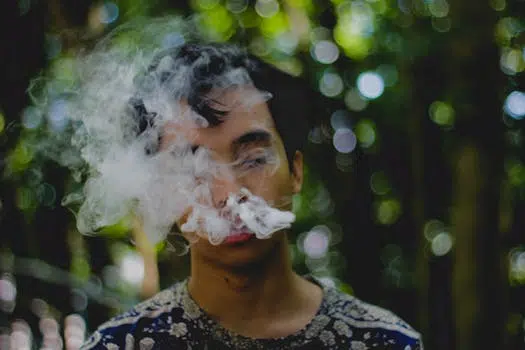 On October 17, 2018, Canada made history by being the second country to legalize recreational cannabis. Since its legalization there has been concern about the effects that cannabis has on the ability to function. Different strains of cannabis for recreational use posses varying levels of Tetrahydrocannabinol [THC], which is the psychoactive compound found in cannabis. If the strain that is being consumed contains high levels of THC, then the person will likely experience a 'high' or 'euphoria'.
Dr. Mike Hart, who is the medical practitioner at the Ready to Go cannabis clinic in downtown London, says that cannabis containing high levels of THC can have an effect on your short term memory.
"If you do use high THC level cannabis for a long period of time it will effect your short term memory, but once you stop using high THC cannabis then generally the memory will return and everything will come back. Now that being said, if you do use this type of cannabis in conjunction with CBD [Cannabidiole] then that will mitigate the short term memory deficit," commented Dr. Hart.
He says that there are over 140 cannabinoids in cannabis and that THC and CBD are actually just two of the more commonly known ones. He emphasis that how someone will react to smoking recreational marijuana is going to be a very individual experience and that the experience may change depending on the chosen strain.
"If you are someone who is naive to cannabis and you begin using high THC cannabis, that is probably the worst case for having some type of bad reaction. You likely will not experience any psychosis, unless you are the one to two per cent of people who are predisposed to schizophrenia, however; you may experience hallucinations, be paranoid, or even not feel like yourself for the next five to six hours. The next morning you can even experience a hangover type feeling. But if you have used recreational cannabis before, you will probably have an experience that you have had previously," said Dr. Hart.
He also mentions that using THC in combination with CBD may help with avoiding a bad reaction to the drug and instead induce a state of euphoria, causing you to have that good experience or high. As for driving while high, he says that a recent study revealed that inhaling about 100 milligrams of  THC did not impair drivers.
"Inhaling this amount did however impair some of their other memory and some of their functioning tasks. Overall, what we want to educate people about and make people aware of is that if you feel impaired, if you feel high, do not get behind the wheel. You are putting yourself and others around you in danger."
LISTEN: Dr. Hart talks the effects of cannabis on the ability to function