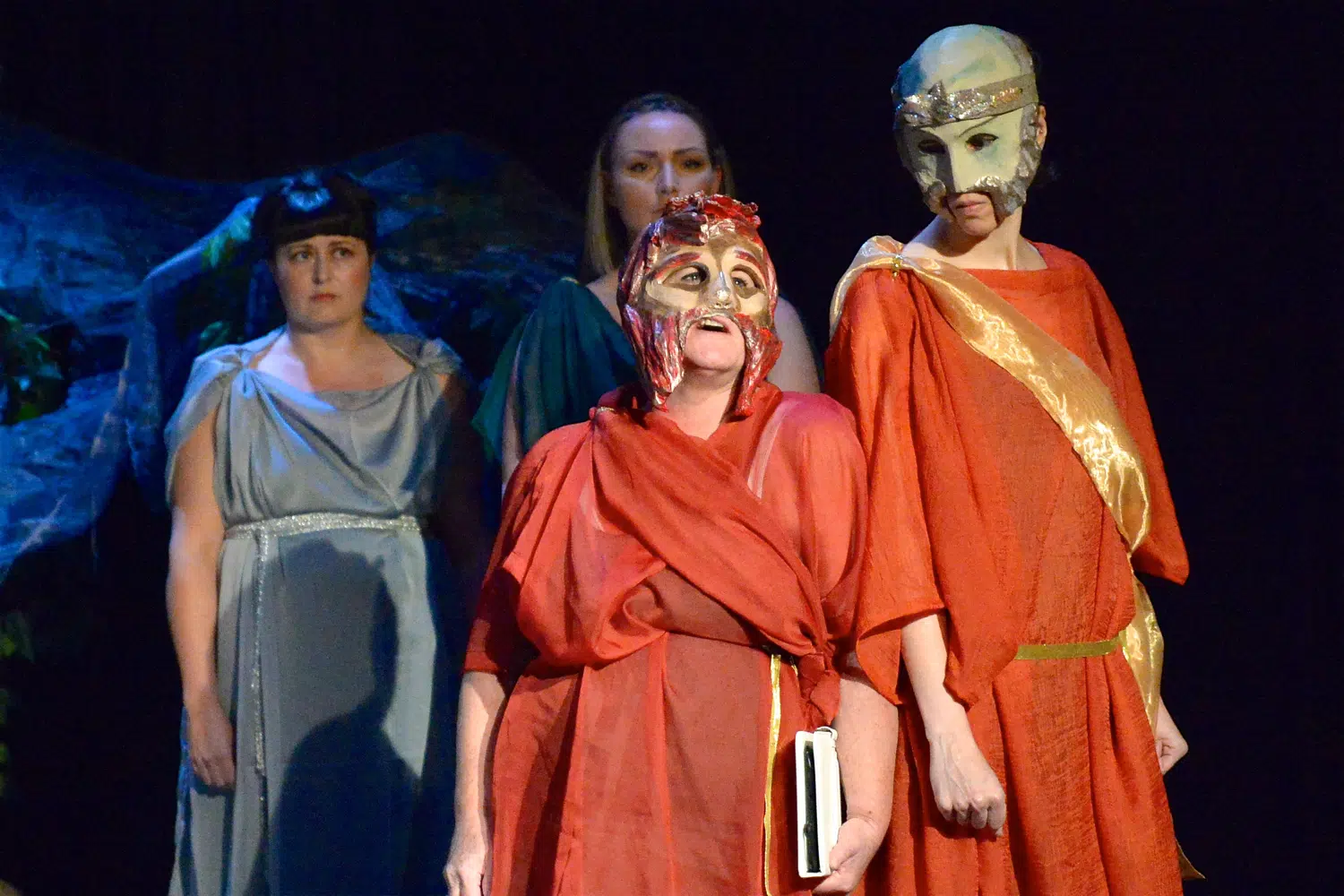 For a ghtroup of Londoners at the Palace Theatre, it is never too late in life to dive into the world of theatre.
New Stage is a free of charge theatre education program for anyone over the age of 18 who has little to no theatrical experience.
"There's a gap in the market when it comes to adult [theatre] education in London. There are a lot of different programs for children and teens, but if you're an adult, there aren't many avenues to take. So, if you don't know how to audition for a play, how do you go and audition for a play?" said Kaitlyn Rietdyk, the New Stage program coordinator.
For 60-year-old participant Melinda Grey, New Stage meant an opportunity to accomplish a long-time dream.
"I've always loved theatre, but there's only ever been children's workshops…This is something I've always wanted to do in life and this was my opportunity…This is my pleasure," Grey added.
Stephanie Connell, 32, was not going to let anyone tell her she could not educate herself in theatre as an adult. Connell took a break from the stage for over ten years and says anyone who thinks they are too old for it is wrong.
"Your time has never passed. Theatre is not for youth, it's for everybody…if you are dedicated and have a love for it, are you going to question for the rest of your life if this is for you? Just go for it and if it doesn't work out, then at least you went for it," Connell said.
 New Stage program coordinator Kaitlyn Rietdyk says if people are hesitant to try theatre, they should know that it can bring many benefits into their lives.
"Studies show that performing, studying theatre, and going through a rehearsal process actually increase empathy and sympathy. So, you can have more emotional responses to things which helps you connect to the world around you," she added.
Program participant Melinda Grey has gained invaluable lessons from New Stage.
"I've grown as a person…it's just expanded my courage to do other things in life that I might have been apprehensive about doing before. If I can do this, I can do anything," she said.
 Rietdyk adds that, "as long as you are willing, as long as you are open, and as long as you want it, New Stage is the place for you."
 The program is set to run for three years through the support of the Ontario Trillium Foundation. New Stage begins with a month of extensive workshops, which covers theatre basics, followed by an extensive rehearsal period that culminates in a fully produced show at the Palace Theatre's Procunier Hall.
With an all-female cast between the ages of 20 and 60, New Stage's show for this cycle is the Greek Tragedy Iphigenia in Aulis. The play runs at the Palace Theatre until Oct. 27.