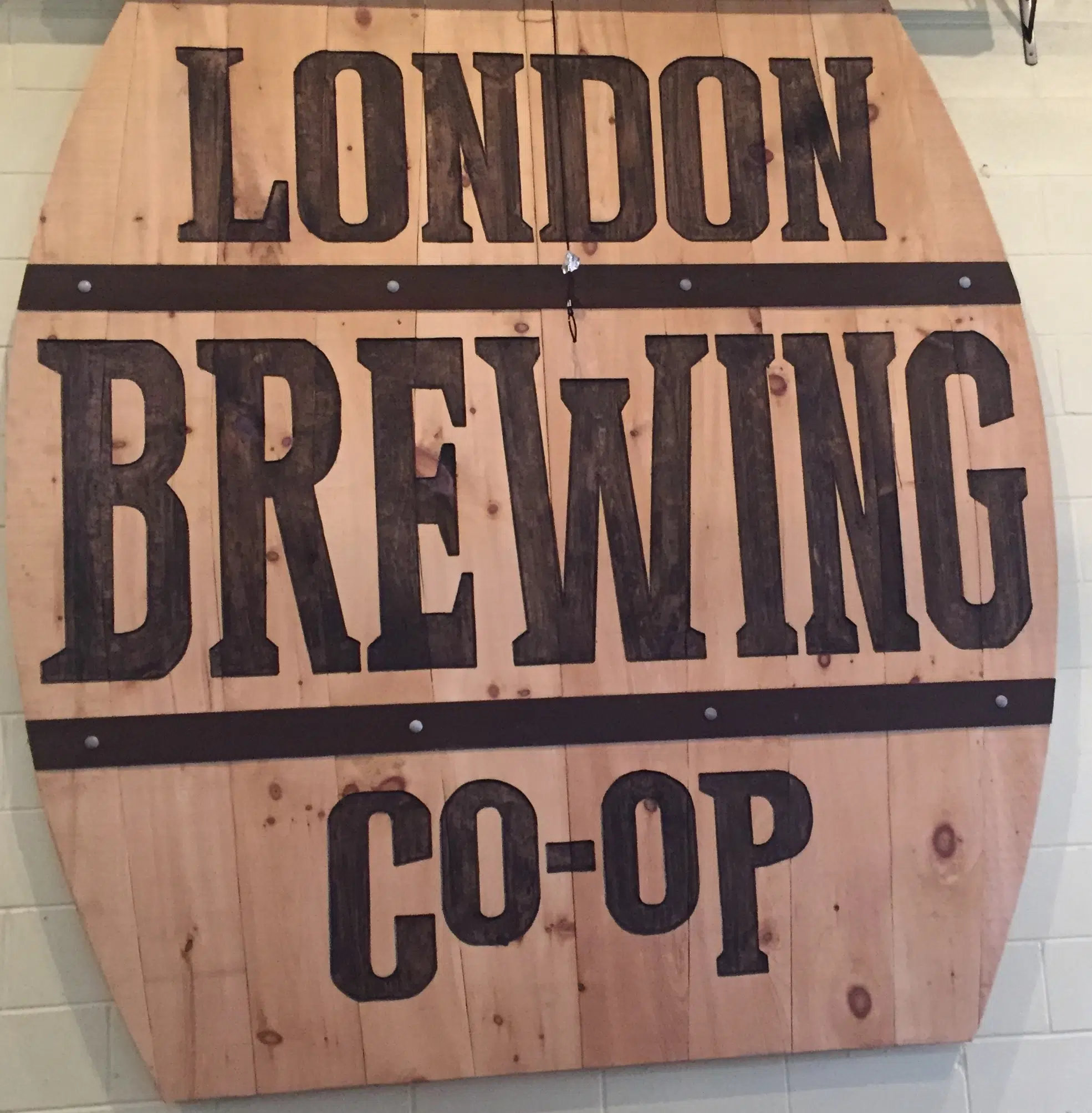 The London Brewing Co-operative has been in existence since 2014. It started out as a group of friends just having fun. Head and assistant brewers, Aaron Lawrence & Marcus Rosen started brewing beer in their homes on a stove top. Lawrence and Rosen make up 2 of the 5 original worker-owners along with David Thuss, Jeff, and Joel Pastorius. Together, these friends started to expand their home brewing into something more serious. When they started to get good at their craft, they realized they needed to do it commercially. Jessica Becker is a worker-owner on-track who is also The Assistant Retail and Taproom Manager and she says "The brewery is the third business to spawn out of a couple of other businesses."
The first business is the On the Move Organics, which delivers local, organic food from farmers. The next one was the Root Cellar Café Restaurant. Offering a wide variety of dishes not found in other restaurants. They also abide by sourcing as organically and locally as possible. This is where the 5 worker-owners started brewing their beer commercially for the first time. The worker-owners realized almost immediately that the Root Cellar wasn't big enough and that's when they took their operations to the London Brewing Co-operative
What makes the company so unique is the cooperative aspect, which is the first one outside of Quebec.
This means that decisions are made by workers in a democratic fashion. As a co-op, they are heavily invested in supporting local companies for their resources. Chris Dawdy is the Licensee Sales and a Worker-Owner-On-Track for the co-op says he likes working for the co-op because it's not like working for any other place. "It's an interesting environment with a democratic operation, so it's not like a boss-employee situation."
Being part of a cooperative means you must follow 7 principles.
Voluntary, Open Ownership: Open to everybody.
Democratic Owner Control: You get one vote regardless of seniority.
Owner Economic Participation: part of that capital remains the common property of the cooperative
is Autonomy And Independence: Self-governing organizations controlled by their Owners.
Another is Education, Training, And Information: Teaching the public about your business.
Supporting other Cooperatives: Based on working together through local, regional, national and international structures.
Concern For The Community: working for the sustainable development of their communities
Dawdy says it's all about the company message. "Ethical sourcing, environmentally friendly, sustainability and supporting local."
Becker says they have a wide range of beers but says they mainly have ales. She says beer can be related to baking. "Everything will typically feature eggs, flour and sugar but depending on different types of flour and different combinations of those ingredients, you get cookies, bread or cake, so beer is kind of the same way."
One popular beer that the brewery sells is their Porky Porter. Porters are a dark ale beer, it's similar to a stout or like a Guinness beer. Becker says "We infuse it with cold brewed coffee. However, typically because of the dark barley you can get coffee tasting notes in there, without there being any coffee actually in it."
Beertown Chef de partie, James Paul Degasparro says "Beertown has been open for five years now and we enjoy support all the local breweries including The London Co-operative"
The brewery also keeps busy by having weekly events. On Wednesdays, they host their weekly Euchre nights with prizes each night and monthly prizes for the top players. Every Thursday they turn back the clocks for their Throwback Thursdays. The event incorporates old school music, retro video games which includes pinball and arcade tournaments. Thursdays also comprise of trivia nights, board games, and much more old-school fun. The following day is called Friday Night Live consisting of course of a live band. There's no cover and guests can enjoy a food vendor that is invited by the co-op.
As breweries continue to grow so does the love for them. The co-op has only been around for four years but they are just getting started. The Brewery is located in the Heart of Old East Village, located at 521 Burbrook Place.