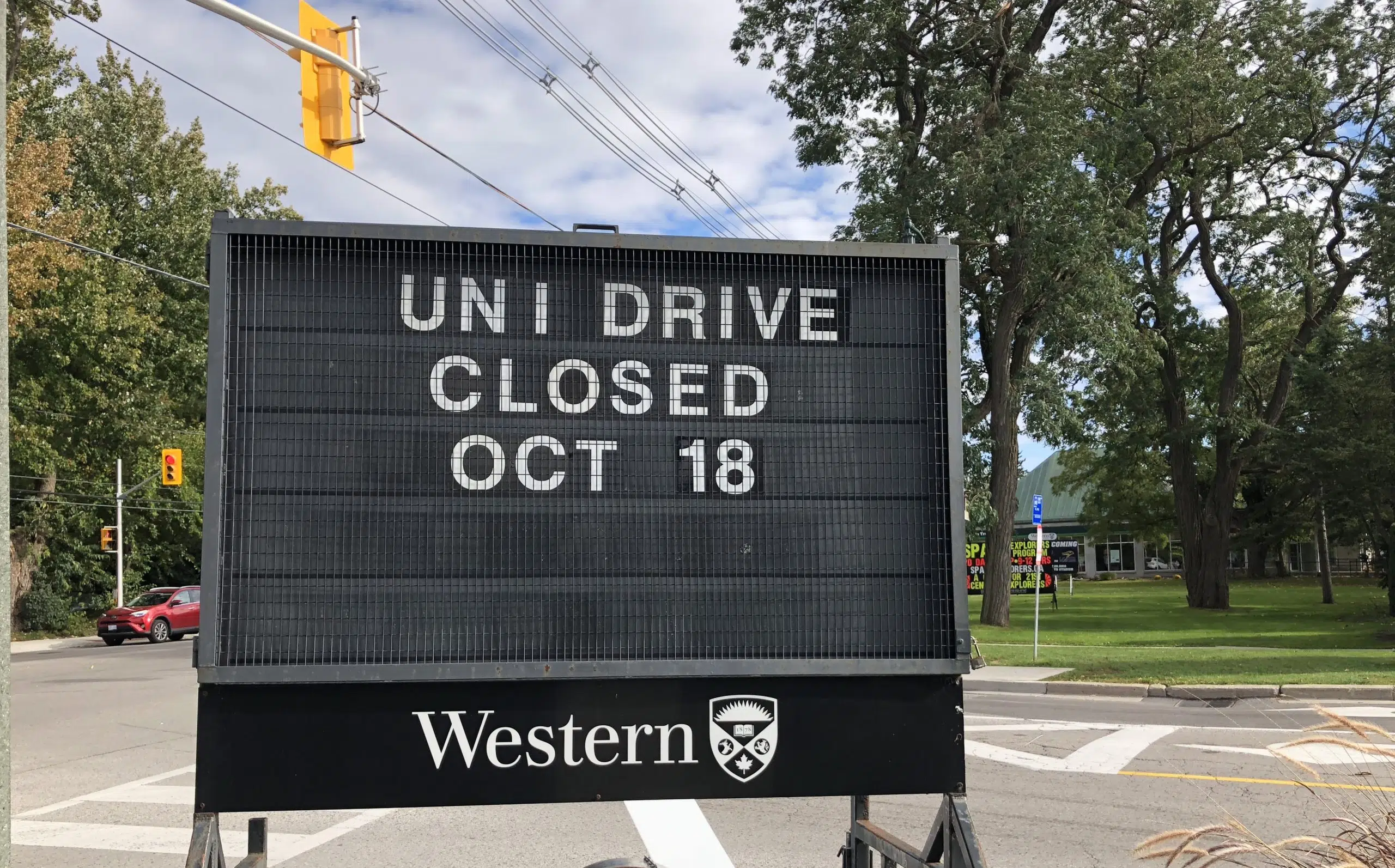 It has been less than a week since the University Drive bridge closed down for repairs and the high volume of traffic, lengthy delays, and bus re-routes have caused headaches for many.
London Transit buses that travel through the bridge, such as the 6, 13, and 106, have been re-routed around campus, making for a longer commute time for students.
Frustrated students
Spencer Blackwell is a third year Western student who says the extra commute time has been an inconvenience, especially during midterms.
"I had an early morning exam and had to wake up earlier than usual because of the bus detours…When you have rush hour and all the traffic is concentrated on Windermere Road, it easily builds an extra ten to fifteen minutes on your commute," he said.
 For many students like Blackwell, the bridge is a primary access point to campus, especially since a portion of Western road is closed due to construction.
"To close off [the bridge] and put more strain on traffic, while there's construction going on the other main entrance, is ridiculous…It's a bit ridiculous to think we'd be able to do without this bridge," he added.
 Where's all the traffic going?
Since the bridge is closed, the usual traffic from the area had to go somewhere. Vehicles driving through Richmond Street and Windermere Road have seen heavy traffic and lengthy delays.
"I've been using that bridge to get to work for years and now I've had to switch up my entire commute. It's taking me longer to get
to and from work with all the traffic around the area," said Ramona Falk, a resident of the area.
Elizabeth Krishe, Western's associate vice president of facilities management, says the university is working on building a pedestrian-friendly campus.
"We want to reduce the cut-through traffic going through our campus. We did a study back in 2016 that said that about 42 per cent of traffic going through campus was truly cut-through. They had no real business on campus. Those are the kind of people we're trying to get off campus," she added.
Future of the bridge
 In terms of a timeline for when the repairs on the bridge will be done, Krishe says it could take between several weeks to four months.
"I would expect we'll see some snow flying before the bridge is re-opened," she added.
With the city talking about implementing a Bus Rapid Transit system, the future of the University Drive bridge does not seem very clear. Krishe says if BRT comes into play, there is a possibility that it will only be open to pedestrians, cyclists, and public transit.
Jon Finless is a Western student who says he would have no problem with limiting the usage of the bridge.
"Vehicular accidents have been more than a little bit of a problem on campus. Overall, I think it's probably not the worst idea to close that bridge down. Traffic is already an issue, but there's going to have to be some rework to the roads on the perimeters of campus because the traffic this morning proved it was quite bad," Finless added.