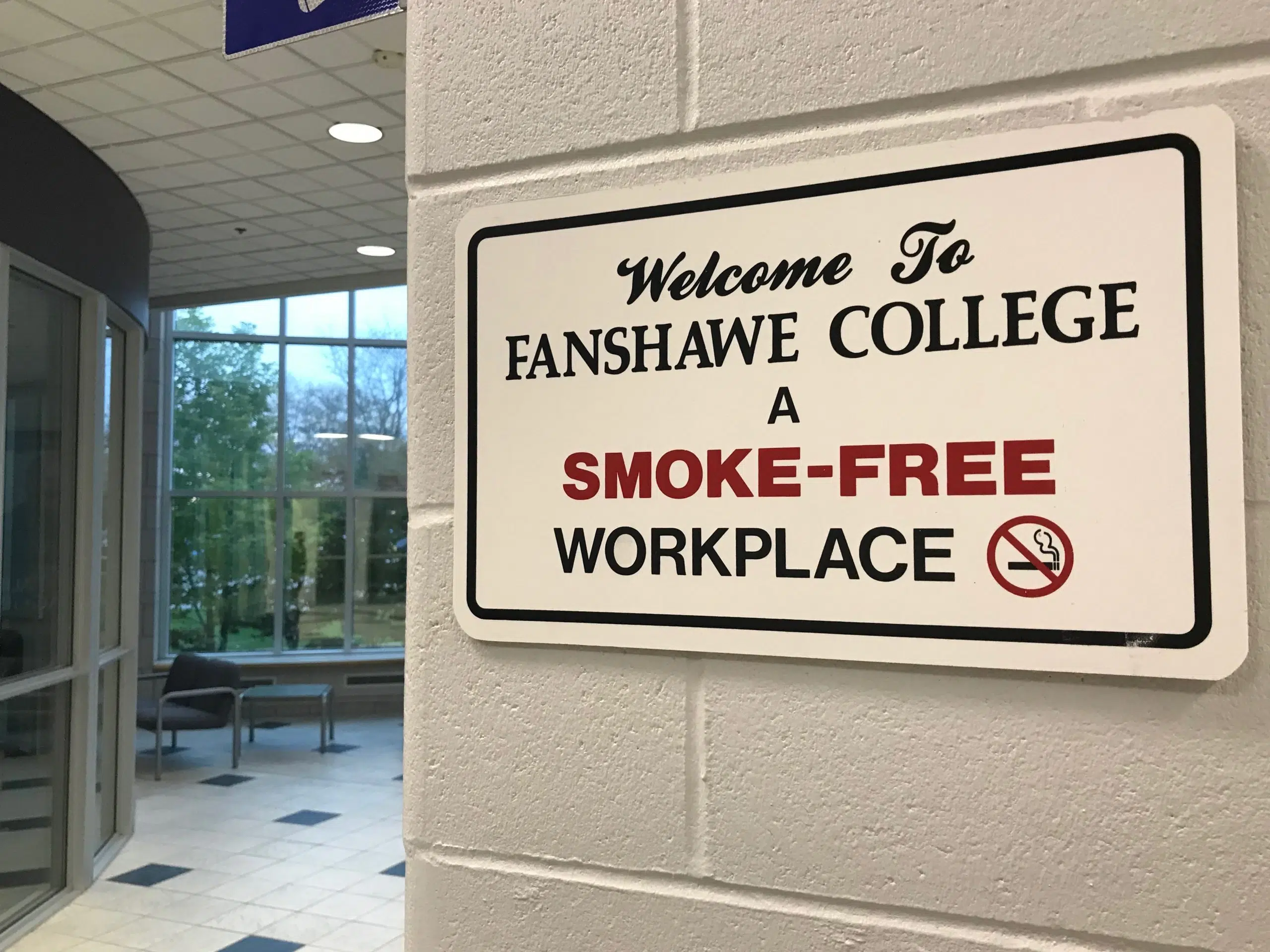 A smoke-free and vape free policy aims to create a cleaner and healthier environment for students, staff, and visitors coming to campus.
/
Manager of Chronic Disease Prevention and Tobacco Control at the Middlesex London Health Unit says these types of policies have been proved to be extremely effective when battling to quit.
/
"It supports people who are struggling with addiction and that are, in fact, trying to quit.  It will also reduce risks of relapse," says Linda Stobo.
/ 
The smoke-free policy on campus will be highly beneficial for non-smokers, "there is no safe exposure level to second hand smoke whether comes from tobacco, or cannabis," she adds.
/
"Cannabis smoke contains similar level of chemicals as tobacco smoke. The exposure increases the risk of cancer in the lungs, bronchitis,  lungs clogs, and infections."
/
She says those individuals will have to find another way to satisfy the cravings.
/
"Maybe nicotine replacement products like a patch provided by your doctor, or an inhaler, or gum."
This is the chance for smokers to seek out for help and overcome the addiction.
Fanshawe college's campuses will become a smoke-free environment on November 1st.
For more information on quitting, visit the Middlesex London Health Unit
website.