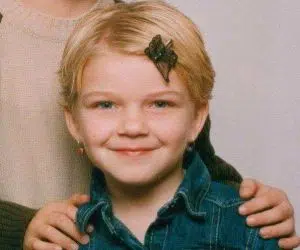 Woodstock councillor Sandra Talbot brought forward a motion to get Terri-Lynne McClintic transferred back to maximum security.
Tori Stafford was abducted from Woodstock and murdered by McClintic in 2009. Recently, a vote in Parliament resulted in the moving of McClintic to a healing lodge with minimum security.
The House of Commons voted on reversing the transfer and bringing Stafford's killer back to prison. The motion was defeated by a vote of 200 to 82. When Talbot read articles swirling in the news about the voting results, it simply disgusted her.
"After reading the news feeds and seeing where the House of Commons stood, I just literally snapped. And I stayed up all night that night, thinking of what I could do to try and reverse this. I was thinking what difference does it make to them (members of Parliament). There's over 200 people there. If it was their child or grandchild, would they still be thinking the same thing. I just think it's disgusting."
Talbot is hoping that by raising a motion and spreading it country wide, she can bring a whole community together to reverse the action taken by Parliament and bring justice to Tori.
"By our community speaking out and to have this motion sent all over Ontario and across Canada, may give some direction to the leadership of our country presently."
The day when Tori was kidnapped from Woodstock is a day Talbot will never forget. The news shocked everyone and gave the town a different feeling when the incident happened.
"Woodstock normally is such a safe community. We feel all so comfortable here. Then to all of the sudden know that there is a murderer in your midst, I think it put everyone on edge."
It shook a whole town and a whole community. Talbot says by moving this motion forward she hopes it raises awareness for how many people the parliament's decision affected.
"This was something that I wanted to do and put it forward and hopefully it will gain steam. Then maybe the House of Commons, the Parliament will realize how serious of an issue this is."
A protest will take place in Woodstock on November 3rd to raise awareness for Tori. A more well-known protest will also take place on Friday, November 2nd in Ottawa in light of justice.