When students move into a new city, there are many decisions that they have to make. One of the most important choices is picking where to live. Online advertising websites and social media give students a variety of options, but they don't guarantee that the houses will be in prime living conditions or allow students to have a direct line of communication with their property owners.
Co-owner of PAD rentals in London, Cory Lesky, insists that property management companies are required to follow certain rules to ensure that students aren't left with an inhabitable living space.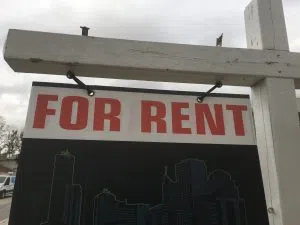 "Property standards, fire inspections, all of these inspections that are done to the houses ensure that everything in the house is done accordingly and that they're safe for the tenant."
Affordable housing has been a topic concerning Londoners for years. This is especially true for students who most of the time already struggle with their finances. Lesky adds that students can still find a home in London that fits into their budget.
"Prices have gone up a little bit, but, it's still a lot less expensive than than larger centres like Toronto, or Hamilton or some of the bigger cities."
Even with an affordable house in a prime condition, conflicts can always arise. Lewsky insists that property management companies allow students to have a place to voice their concerns.
"A lot of the owners are abroad or out of town, so the management company is located in London, so if there any any issues or anything, we have an office, so they feel safe and secure that they can come to our office if anything arises and things get dealt with accordingly."
Typical student rental season varies by the year, ranging from October to January.