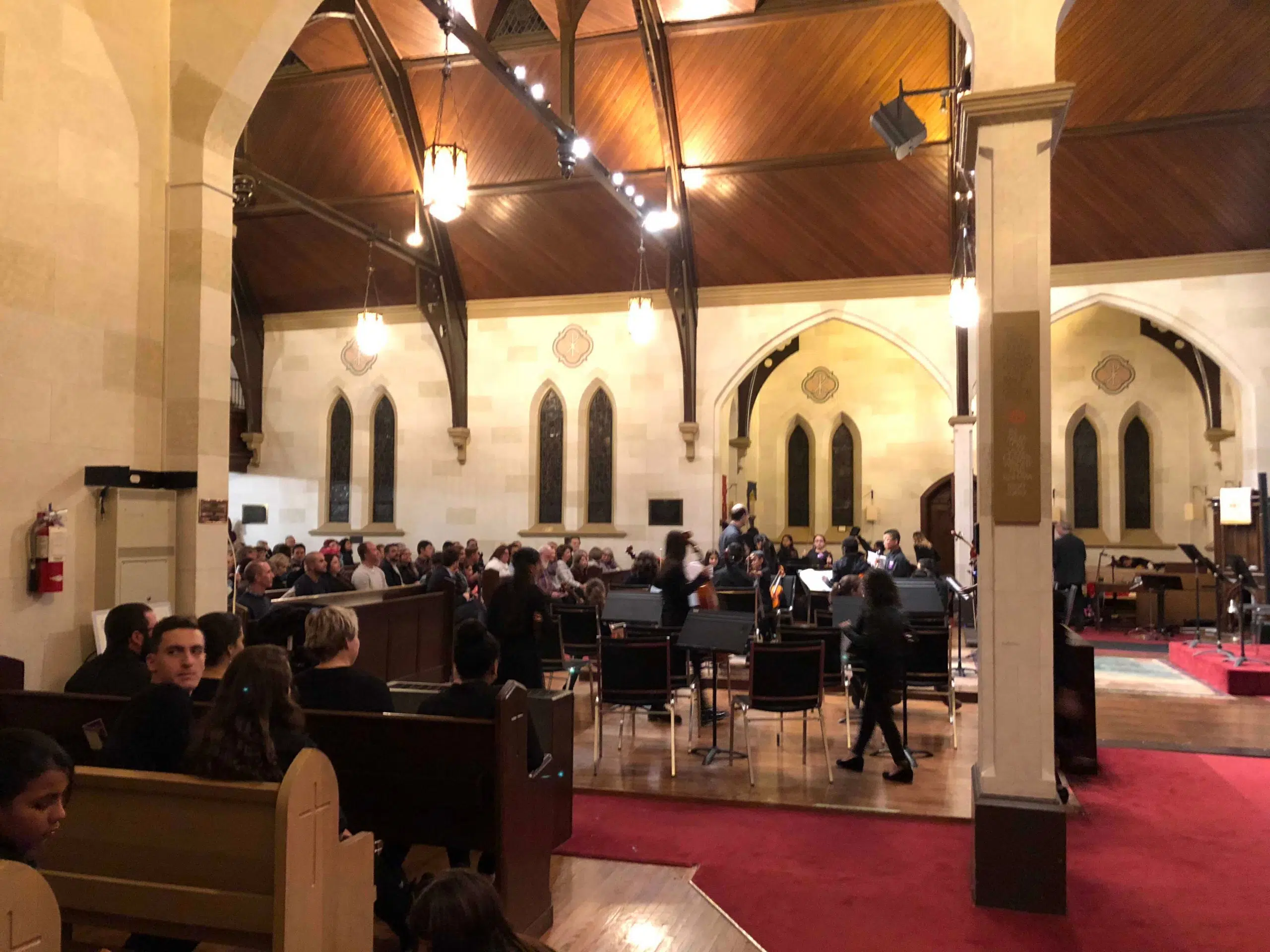 From the Ice Bucket Challenge to a youth symphony orchestra, raising money for ALS knows no boundaries. El Sistema Aeloian is an award winning youth orchestra who put on a show at Aeolian Hall to fundraise for ALS Canada. Hundreds of people gathered to take in the show, which included the award winning youth orchestra, as well as world-renowned Paul McCartney impersonator Yuri Pool. All proceeds from ticket sales went to ALS research, and all the money from the silent auction does as well.
"the silent auction alone has already raised over $5000," says Clark Bryan, who is the Executive & Art Director  of El Sistema. "This means about six lift chairs can be purchased for people who are stuck in their homes."
London Life Insurance Company also made a pledge to match the donations made by the attendees of the concert. This is quite a generous gesture, especially since the concert was completely sold out.
"I'm going to take an estimate about how much we've earned, but with London Life's pledge we must have raised about $10,000 tonight," says Bryan. "It's a really big win in both aspects of rising money and awareness, especially with the kids."
ALS Canada is a foundation that raises money, conducts research, and also provides support for people living with the disease. You can donate to the cause by visiting https://www.als.ca/ and clicking the donate button in the top right corner.