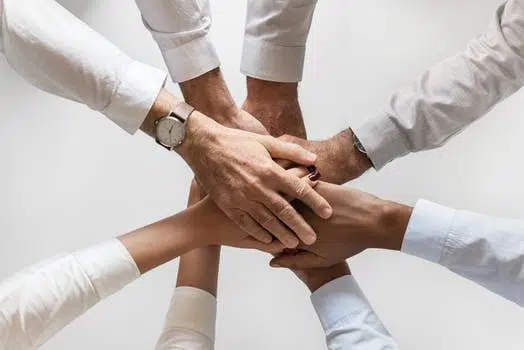 A program that was implemented at the University of Western Ontario called, ManMade aspires to teach men about what constitutes as sexual violence and what consent looks like, feels like, and sounds like. Western University partnered with Anova, a non-profit organization in London, to make this program available to students.
The university asked that this program be brought to Western to help them not only address issues of consent and sexual assault on campus, but to also prevent these situations from ever occurring. The program, which has since been running for two years, typically consists of a mix of voluntary participants and students who have committed sexual violence against the student code.
Creator of ManMade and Education Director at Anova, Dr. AnnaLise Trudell says that the program was made after the realization that there are numerous discussion groups that are made available to young women about sexual violence prevention, but that there is essentially nothing for men.
"Seeing that men are doing most of the perpetrating, we thought that they were where we could make the biggest change. So we made this program [ManMade] and partnered with Western University, because they notified us that they had certain individuals who had committed sexual violence against the student code. We saw that they needed something to assist those men and have something in place that they could mandate those men to have to do, which made this program a great fit," commented Trudell.
Not only does this program teach men about consent, but it also acknowledges the pressures that men face within society. Trudell mentions that ManMade is also a space where men can talk about toxic masculinity and identify what it wrong with the way men are expected to behave.
"In the program we talk about stereotypical gender performance in the form of a box. So we ask guys to tell us what are things that make a man 'the most manly'. Things that usually come up are how you hold your body, which includes keeping your shoulders back and not moving your hips while walking. That is pretty specific, but it is quite universal. To things like, what does it mean to be successful? That means making money and being in business — not being in nursing. All the way to penis size and being expected to always be turned on. After we do this, we draw a box around all those answers and then we ask: 'What happens if you do not do those things?'," said Trudell.
According to Trudell, the response that typically follows are words like gay and 'man up'. She says that for them, manning up is not only a phrase — but a lived experience. She hopes that through ManMade these men will not only learn the importance of consent, but also learn to appreciate themselves and acknowledge their value.
After completing ManMade, the men who were mandated must appear before a panel at the university to prove that they still can and should continue their studies.
"At the end of the program, we look at the content topics that really stuck with these men. Almost universally, they all point to intent versus impact as being this light bulb moment. The other thing that they usually point out is that they have never had a space where they could be with other men and talk about emotions and vulnerability."