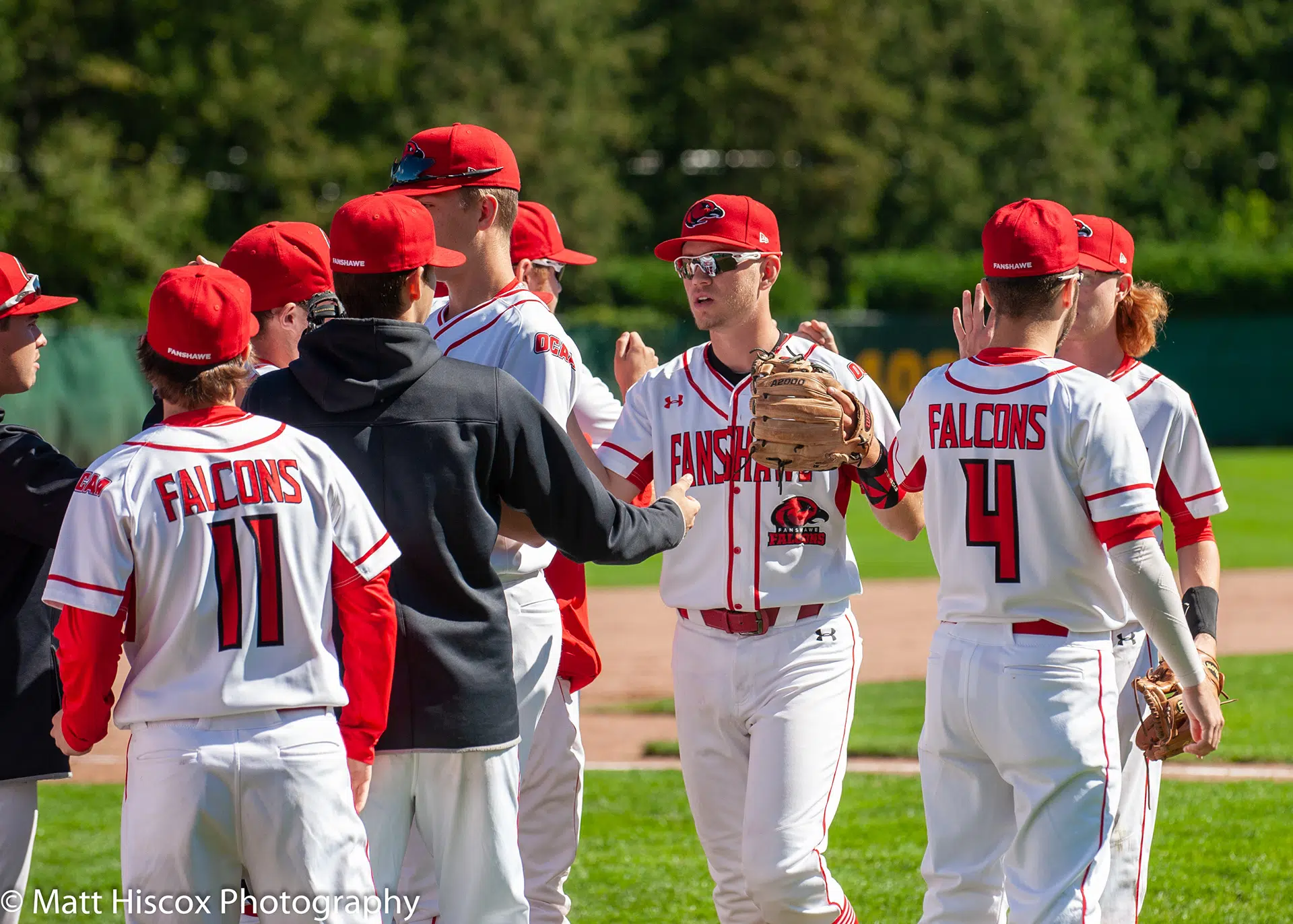 The Fanshawe men's baseball team earned a bronze medal at the National College Baseball Championship hosted by Humber College. The Falcons took down the Thompson River University Wolfpack 10-5.
The team fell into a hole early giving up 3 runs in the first inning. The team was unable to generate a big comeback as they were down 5-3 going into the fifth inning. Pitcher Kale Bilger was able to enter the game to strike out the side in the fifth inning. A spark was lit on the Falcons bench as the boys were able to register 7 runs taking a 10-5 lead. Thompson Rivers University Wolfpack were unable to answer with any runs with the final score being 10-5. Bilger, Brandon Jones and Carter Burnside all recorded two RBIs for Fanshawe Bilger notched an impressive seven strikeouts in three innings pitched.
Fanshawe brothers Matt and Kevin Bowden were named Tournament All-Stars for their exemplary play throughout the five games.
The team went 10-10 in the regular season and showed positive reinforcements for the next season in Falcons baseball.