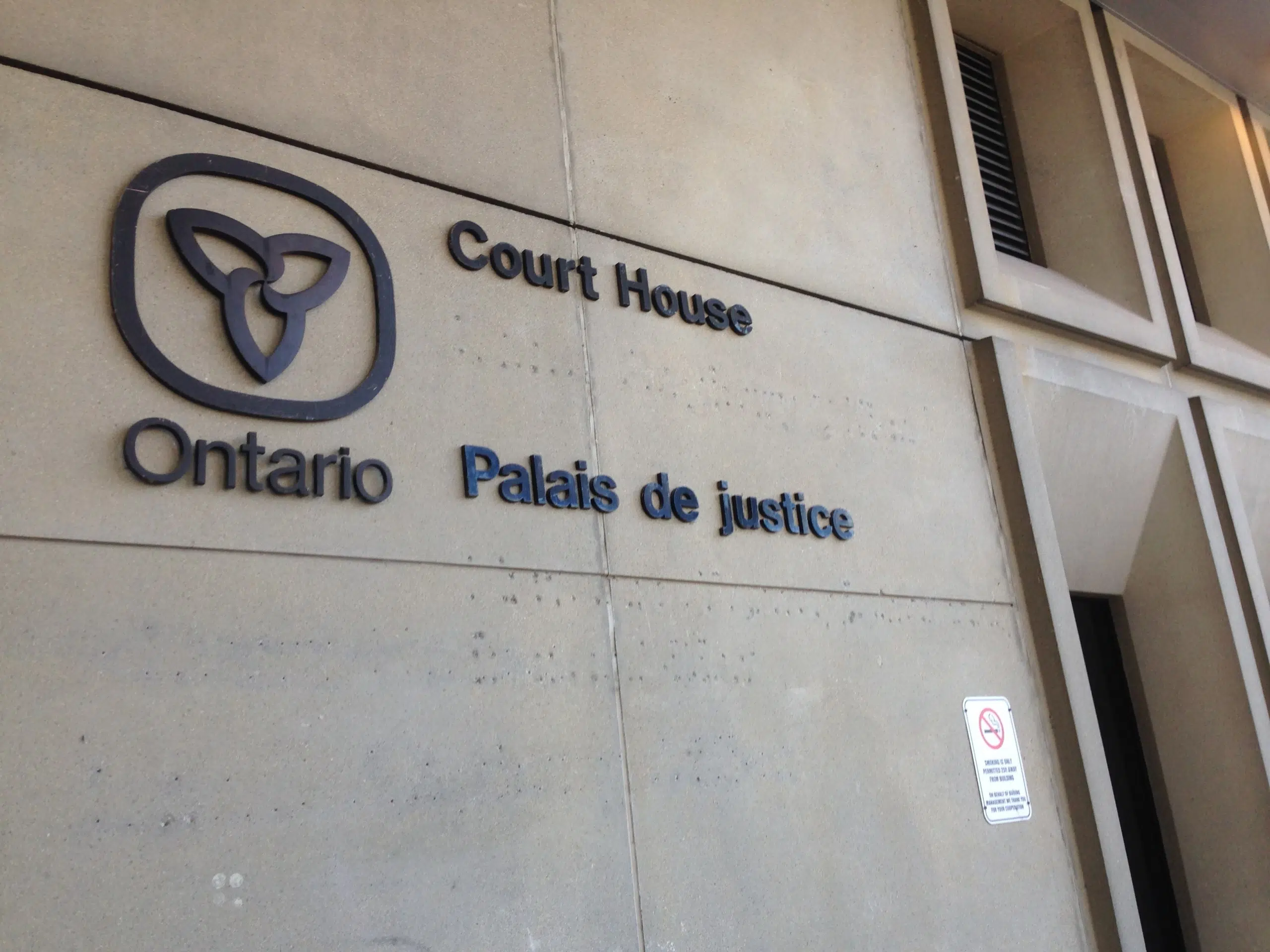 On the third day of David Norton's week long trial two witnesses spoke about what they went through many years ago.
The first witness walked into the court room not giving Norton one glance as he walked past him. Norton sat in booth off to the side of court room with his head down and aggressively chewing on something.
The first few questions were about the witnesses family life. He comes from a family big family and ended up leaving home as a teenager. Before that happened his mother would take him St. Andrews church for Sunday school.
When asked to identify Norton the witness pointed where he was seated, still starring at the floor and chewing. His first memory of Norton is when he became an altar boy. They did not speak one on one and Norton seemed to be a decent person.
Then Norton started having him over to his apartment. The witness believes his parents had this arrangement with Norton.
He remembers the apartment specifically the stereo where John Travolta was played and listen through a pair of headphones. In Norton's bedroom there were two beds, one was Norton's and the second is where the witness was to sleep. When he slept over Sunday mornings Norton would drive him to school on Monday. They would eat chicken pot pie, something the witness never ate with his family as they could not afford to.
"He was a nice guy."
The witness stated while he was speaking about earlier in this "relationship."
Later on when he would sleep in Norton's room he found Norton joining him in the second bed. He would lay in the bed and make comments about the witness having big hands.
"I would wake up and he would be there."
The witness said how he would feel okay going to sleep at night but when he would wake up he would not feel well in the morning. He then said with what he knows now, he was hungover those mornings.
While Norton was in the bed he would be awake and laying there. The witness said he had no idea what would be going on. Then one night he woke up to Norton putting something on his face.
"It was sticky."
When the witness would wake up he would something "sticky" on his lips and face. "I would wake up and have it on my face." Later in life he has realized that substance was semen.

— XFM News (@XFMNews) October 31, 2018
He then explained to the court it was semen. The defence asked if he was sure it was not simply drool during cross examination but the witness insisted it was semen.
"He used to kiss me every night before I went to sleep in the bed. On the lips more than once, 5 to 6 times. I felt uncomfortable but my parents never kissed me goodnight so I didn't know…."
Norton would also let the witness drive his car. Again, the witness was around the age of 9 years when this happened.
"He would work the clutch and I would steer."
The witness explained that he would sit on Norton's lap, Norton would rub the witness's groin area as this happened. It was a very uncomfortable situation for the witness but again he had no idea what to do at that time.
"I told my mother what he was doing, she dragged me out of the church and I though I was in trouble."
The witness told his mother what had been going on at midnight mass on Christmas as they were in the church. That was the last time he saw Norton. He said it just came out while he was sitting beside her.
A few years back he and some others consulted a lawyer about what had happened because he "feared for other kids on the reserve". The lawyer told them to speak to police.
The second witness came in after a short break, he looked at Norton while Norton continued to keep his head down.
Giving very similar details the witness explained becoming an altar boy, thinking Norton was a good man and having time with him outside of the church.
They would listen to music on a stereo with headphones, eat hamburger helper and drink "pop shop pop" flavours like cola and root beer.
He would feel tired right after the meals at Norton's which was weird because after eating supper at home he claimed he would still be up for hours after.
"Few times I do not remember going to sleep and other times he would tell me to lay there."
The witness said looking back he thinks he was given sleeping pills or something like that.
Like what the first witness had said Norton had two beds set up in his room. The second witness said about 80% of the time Norton would sleep beside the witness in the first bed (Norton's bed). The witness would wear pyjamas that had belonged to Norton so they were much to big as he was around the age of 9-10 at the time.
He would be woken up at nigh to the feeling of facial hair against his body, all over his body.
"I knew it was him."
The witness explained how Norton would touch him at night, specifically his lower body. He remembered having something sticky dripping down his back which he now says is semen, expressing how this experience has made being intimate with his wife difficult.
Morning after "he told me to sit on the bed and he sat beside me. He put his arm on my leg and said a man has to do what a man has to do". That was the last time he saw Norton. He was around the age of 10.

— XFM News (@XFMNews) October 31, 2018
"I want to get closure and get this past me."
David Norton is a former Anglican Priest and is being charged with abusing indigenous boys at Chippewas-of-the-Thames-First-Nations 40 years ago. He is already serving four years for sexual abuses in the 90's.
The Crown is making an application for tomorrow. All of the crowns witnesses have spoken.