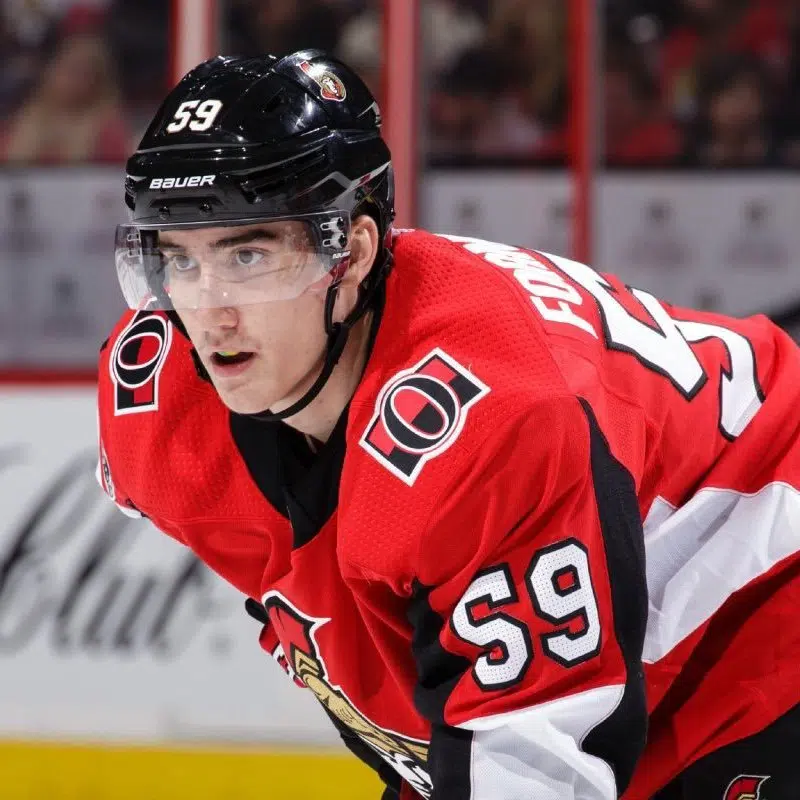 It was announced not long ago that; the London Knights will be gaining more depth on the offence. The Ottawa Senators have officially sent back to the OHL Knights forward Alex Formenton.
Formenton has played 9 games with the Senators but, it wasn't a smooth 9 games. It was against the Philadelphia Flyers where the game got completely out of hand. There were scraps left and right, and it all started because of a questionable hit that Formenton had made on one of the Flyers forwards. The game would keep escalating to the point where the Flyers started to push back not only on the scoreboard, but physically. The day after that game it was announced that Formenton would be out with a concussion.
After coming off the injury reserve the Senators elected to keep playing Formenton hoping to spark his offensive side to the game that everyone knows he has. It didn't happen Formenton would record his first career NHL goal against the Arizona Coyotes but, it was too little too late.
The London Knights are already strong offensively and are a well-balanced team. With Formenton coming back the London Knights will only get better. That does leave Head Coach Dale Hunter with some tough decisions to make with his forwards. How will he mix things up? One thing that likely won't change is the McMichael, Dunkley, and Guskov line as they have been a real treat to watch. It should be interesting to see what he does with the rest of the lineup.
One last thing to keep in mind is Evan Bouchard. Bouchard has played 7 games with the Edmonton Oilers so far and he too had his first career NHL goal. Unfortunately for him he has been spending quite some time in the press box which could indicate a potential comeback to the OHL. If this were to happen the London Knights would become a contender if they weren't already considered one.
London Knights fans keep your eyes and ears open as the next few days could be interesting.