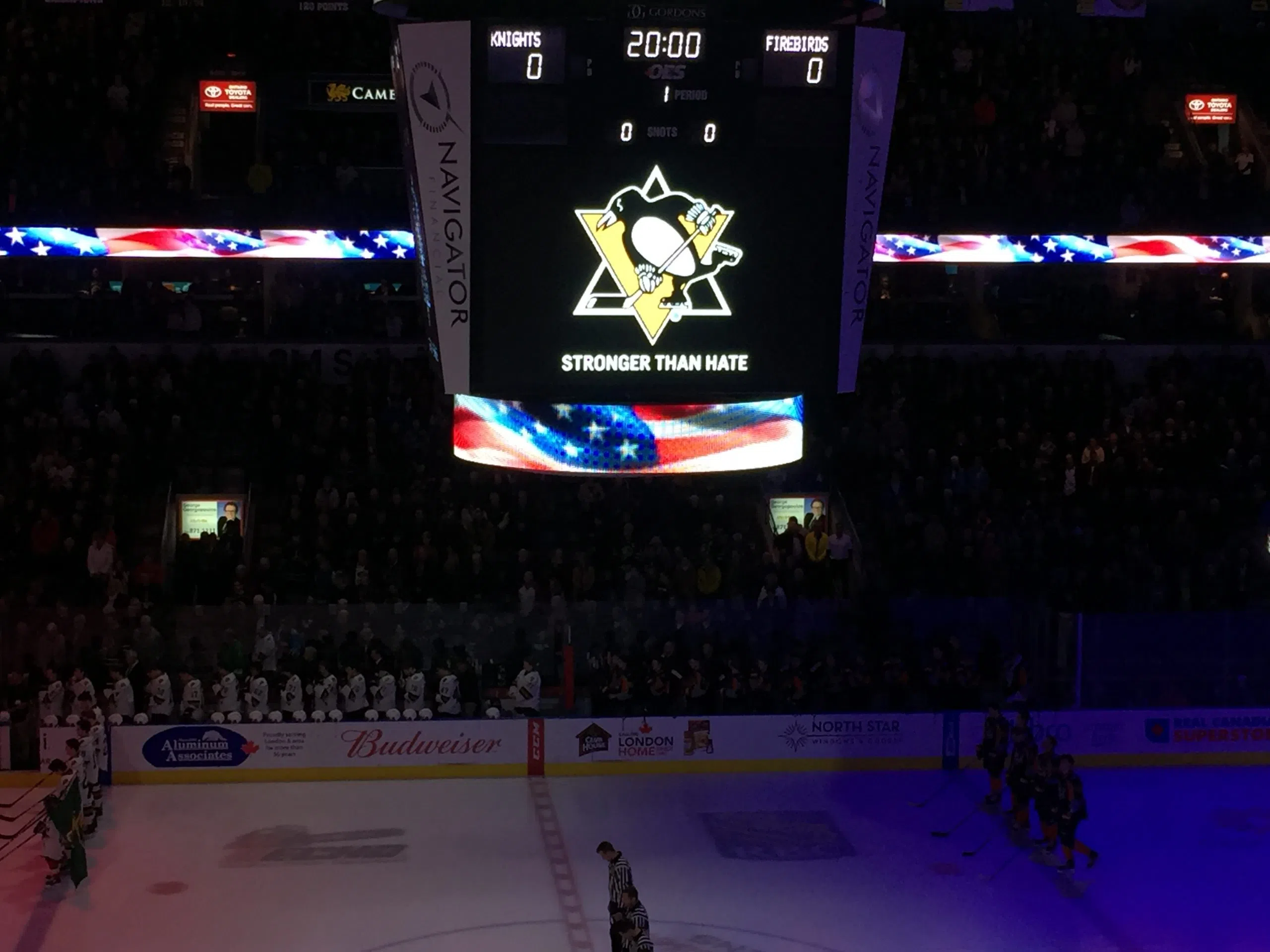 The London Knights' hot streak continues after a big 6-2 win over the Flint Firebirds on Friday night.
The game began with a moment of silence in honour of the victims of the Pittsburgh synagogue attack.
The game was tight for the first two periods, with both teams going back and forth. London went into the third period with a 3-1 lead, then started to pull away as the period went on.
"You have to hand it to them, they came out hard against us," says Cole Tymkin, who had two goals on the night. "They're dealing with a lot of injuries right now so they were a bit shorthanded, which I think helped later on in the game."
Flint has been having a not so stellar start to the season so far, after tonight's loss their record falls to 0-15-1. The Knights beat the Firebirds 4-2 earlier on in the season, but they went into this game with a different approach than the first one.
"The last time we played this team we took them a little too lightly," says Antonio Stranges, who buried a goal in the contest. "We learned from that misstep and prepared like this was any other team and I think that was difference here tonight."
The Knights head to Owen Sound to take on the Attack tomorrow night at 7 p.m., then head to Kitchener for a Sunday matchup at 2 p.m.